Welcome to Repsol Honda Team – MotoGP
Honda Racing Corporation is pleased to announce RCB (Racing Boy) as a new partner for the next three seasons in the MotoGP™ World Championship. Established in 1995, RCB specializes in the development and production of aftermarket motorcycle parts and accessories. RCB joins as an Official Sponsor of the Repsol Honda… read more.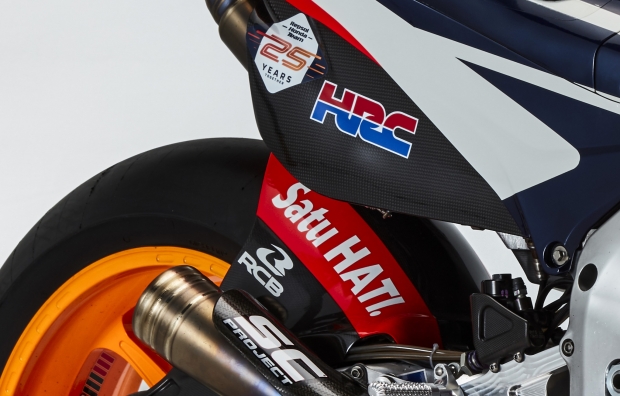 ---
Testing
Sepang Official Test
Malaysia
Focusing on quality rather than quantity, Marc Marquez quickly got back up to speed at the Sepang Test as he set the fastest time of the day. With a dry start to proceedings at the Sepang International Circuit, the Repsol Honda Team were eager to get underway and Marc Marquez… read more.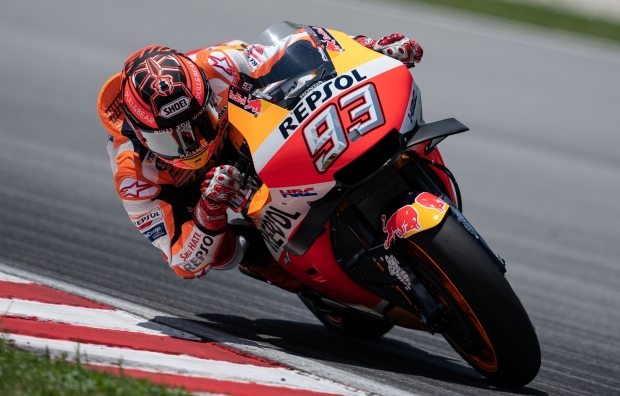 ---
Preview
Sepang Official Test
Malaysia
Finally it is time for Marc Marquez and the Repsol Honda Team RC213V to get back out on track, a goal the seven-time world champion has been pushing hard for all winter. For reigning MotoGP™ World Champion Marc Marquez, the Sepang Test represents a milestone in his recovery from shoulder… read more.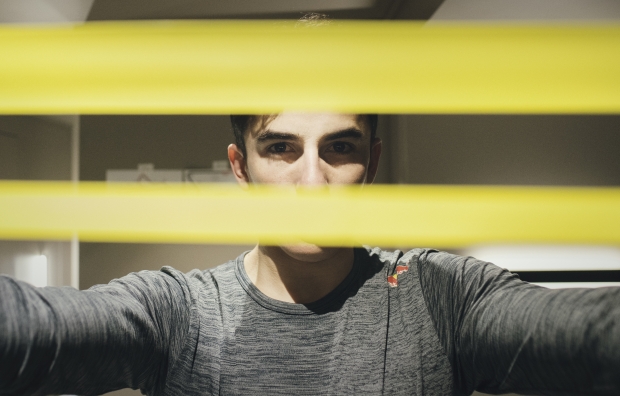 ---
The 2019 pre-season has been different to any other before it for reigning MotoGP™ World Champion Marc Marquez after a substantial shoulder operation in early December. Surgery was performed by Dr. Xavier Mir, Dr. Victor Marlet and Dr. Teresa Marlet at the Hospital Universitari Dexeus in order to resolve a… read more.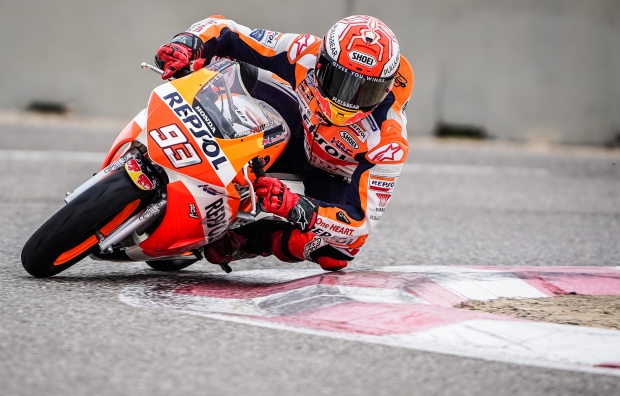 ---
Marc Márquez and Jorge Lorenzo were joined by Repsol Honda Team legends Mick Doohan and Alex Crivillé to celebrate the 25th anniversary of the Repsol Honda Team. The two world champions were joined by the world's press at Repsol's headquarters in Madrid to unveil the livery in which they will… read more.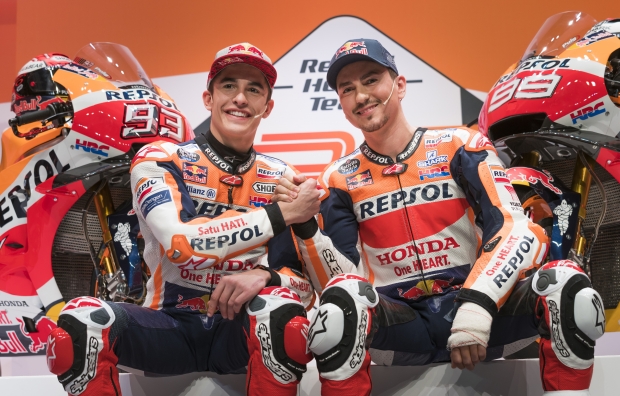 ---
Jorge Lorenzo sustained a broken left scaphoid while training, the Majorcan then undergoing successful surgery to repair the break. While continuing his preparations for the 2019 MotoGP™ World Championship, Jorge Lorenzo suffered a fall while riding just outside of Verona, Italy. After multiple checks, it was unfortunately confirmed that the… read more.
---
2019 will see the Honda Racing Corporation's partnership with Estrella Galicia 0,0 continue for the next two seasons. Estrella Galicia 0,0 has been a sponsor of the Repsol Honda Team in the MotoGP World Championship since 2013 when Marc Marquez joined the premier class. In this time, the brand owned… read more.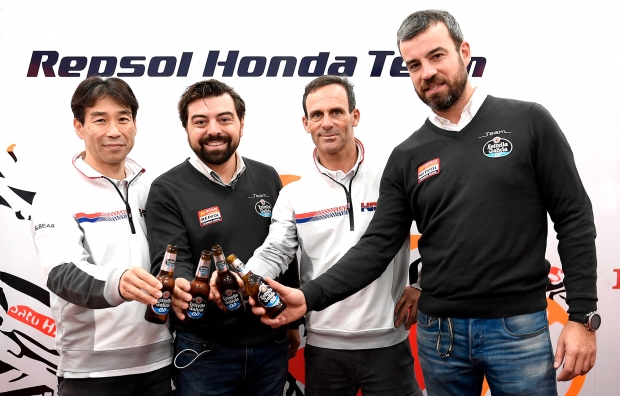 ---