Welcome to Repsol Honda Team – MotoGP
Race
Round 5
Grand Prix de France
France
Marc Marquez enjoyed another fantastic race weekend, taking his third consecutive victory this season, the 64th of his career, and his 38th in MotoGP, equalling Casey Stoner's Premier Class GP win tally and extending his own Championship lead to 36 points over second-place rider Maverick Viñales. The only rider on… read more.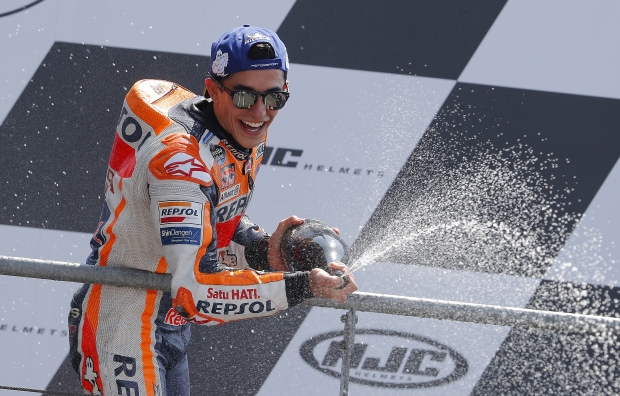 ---
Qualifying
Round 5
Grand Prix de France
France
Marc Marquez's stunning 1'31.293 in today's qualifying at Le Mans was 0.790" faster than the previous circuit-best lap (Lorenzo – 2016) but just a fraction down on the new pole record set by Johann Zarco in front of his home crowd. A confirmation of the team's strong work leading up… read more.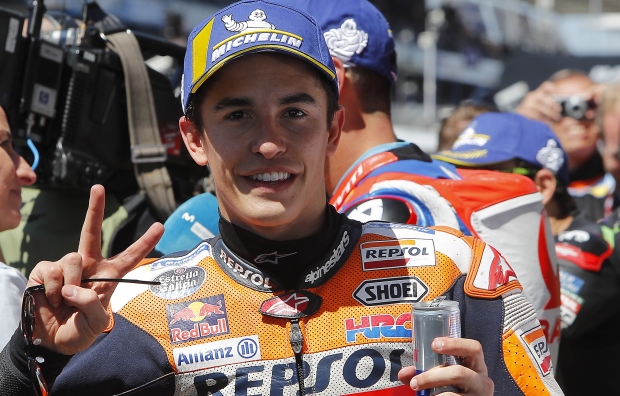 ---
Practice
Round 5
Grand Prix de France
France
Day one of the French Grand Prix concluded positively for the Repsol Honda Team at the Bugatti Circuit, with both Marc Marquez and Dani Pedrosa making it into the provisional top 10 in a very tight combined classification. The Championship leader in particular enjoyed a very successful start to the… read more.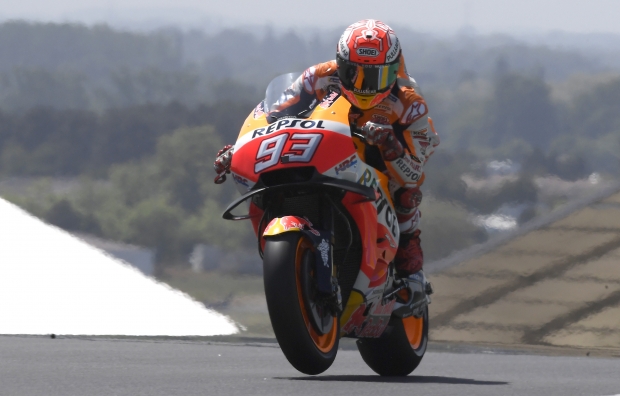 ---
Preview
Round 5
Grand Prix de France
France
Marc Marquez and Dani Pedrosa are en route to France for round 5 of the MotoGP World Championship, to be held at historic Le Mans circuit on Sunday. Marquez dominated the last two MotoGP rounds, in the USA and Spain, where he helped Michelin celebrate their 400th Grand Prix victory.… read more.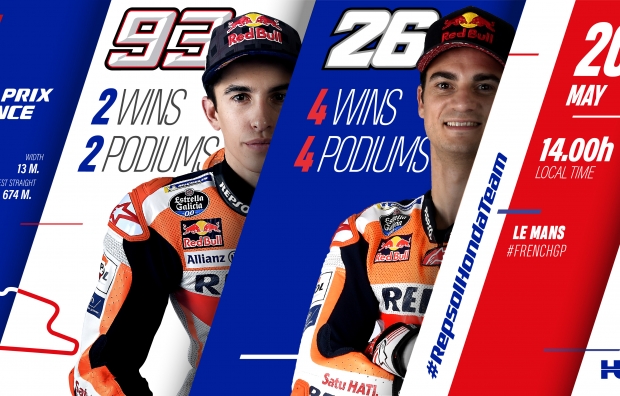 ---
Fresh from yesterday's masterful win, Repsol Honda's Marc Marquez was back on track in Jerez today for a one-day post-race test. Fortunately, teammate Dani Pedrosa, who had bruised his right leg crashing out of the race, was also able to complete his test schedule. Dani managed 75 laps with a… read more.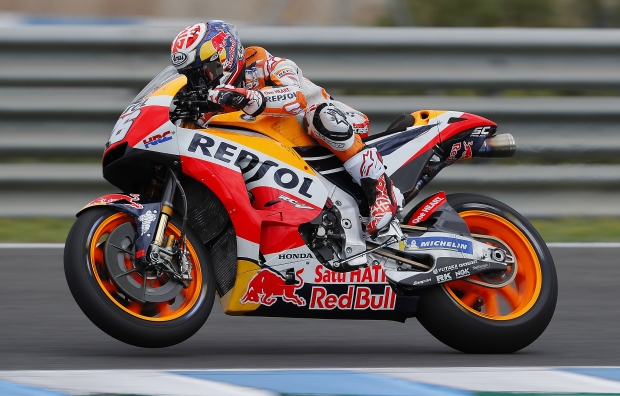 ---
Race
Round 4
Gran Premio Red Bull de España
Spain
A masterful race performance by Marc Marquez at the Circuito de Jerez-Angel Nieto earned him and the Repsol Honda Team a second consecutive win and the leadership in both the Rider and Constructor Classifications. This was the 63rd win of Marc's career and his 37th in MotoGP (equalling Mike Hailwood's… read more.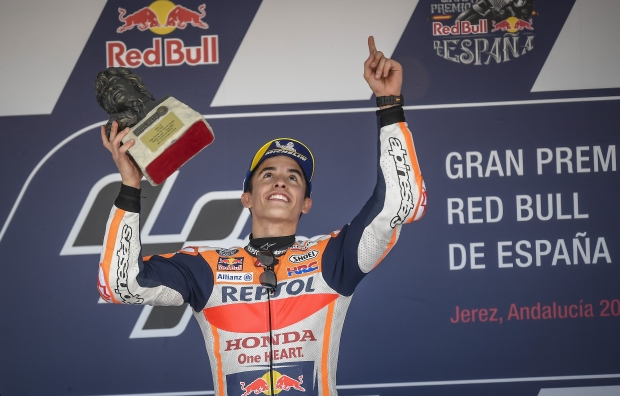 ---
Qualifying
Jerez Test
Spain
Dani Pedrosa put in an amazing performance today at the newly resurfaced Circuito de Jerez Angel Nieto to take second behind fellow HRC rider Cal Crutchlow, who also set the track's new pole record. Marc Marquez will start from the fifth spot on the grid. The reigning World Champion missed… read more.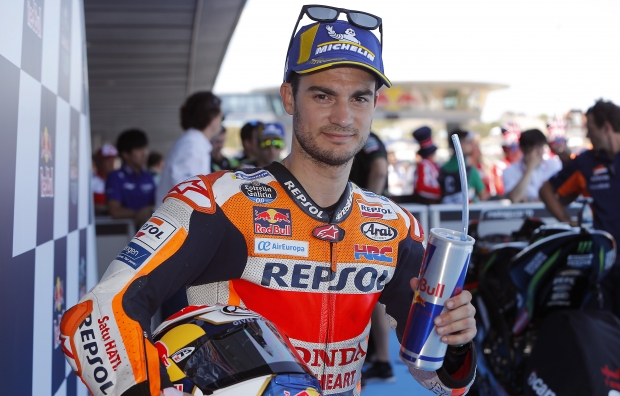 ---