Welcome to Repsol Honda Team – MotoGP
Marc Marquez underwent a second operation today, Monday August 3, after the titanium plate used to fix his right humerus was found to have suffered damage due to stress accumulation. Dr Xavier Mir and his team at the Hospital Universitari Dexeus successfully replaced the titanium plate and Marc Marquez will… read more.
---
Race
Round 3
Grand Prix of Andalucia
Spain
Roasting conditions in Jerez made for a grueling Gran Premio Red Bull de Andalucía, but Alex Marquez took it in his stride on the way to eighth place as the sun beat down.  A strange Sunday in Jerez saw Alex Marquez line up as the lone representative of the Repsol… read more.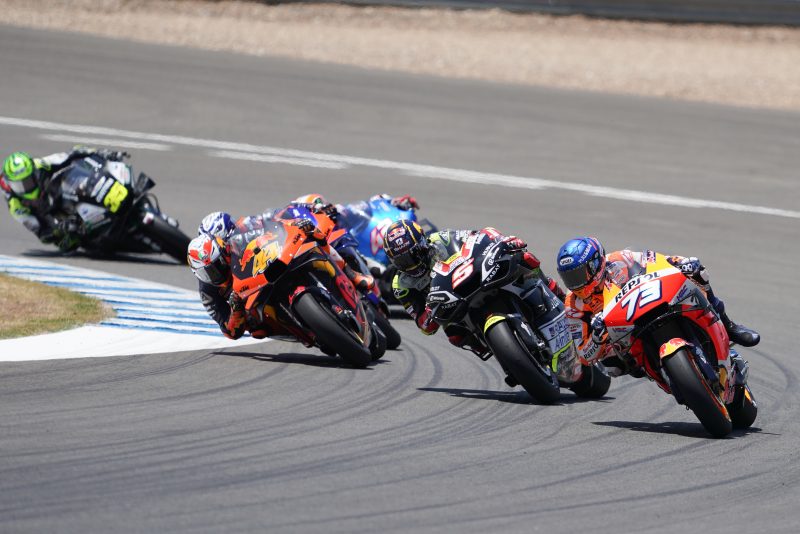 ---
Qualifying
Round 3
Grand Prix of Andalucia
Spain
The Repsol Honda Team forged ahead in Andalucia, the incredible efforts of Marc and Alex Marquez and their teams unfortunately unrewarded as Alex aims for a spirited comeback on Sunday.  All eyes were on the Repsol Honda Team garage as the second day of the Gran Premio Red Bull de… read more.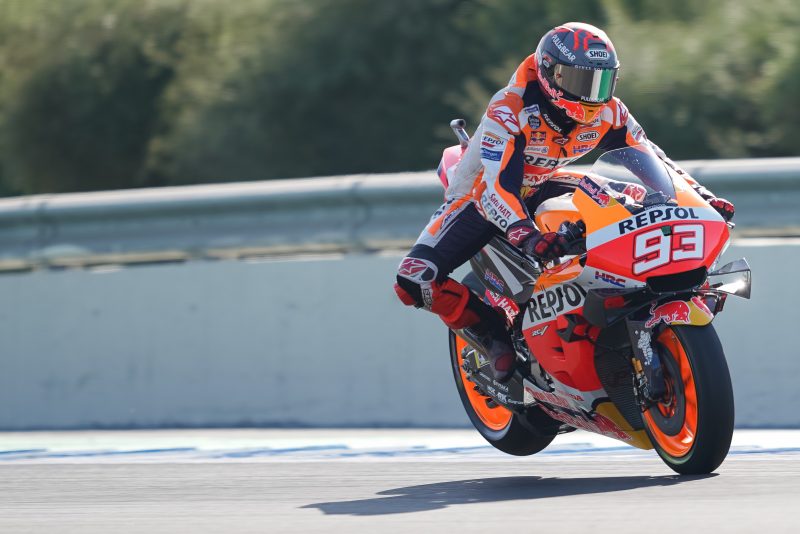 ---
Practice
Round 3
Grand Prix of Andalucia
Spain
Progress continues for rookie Alex Marquez around the familiar Jerez circuit as he closes the distance to the front. For the first time in Grand Prix racing history, two races in the same season were held back-to-back at the same circuit as the Andalucia GP began. Despite the different name,… read more.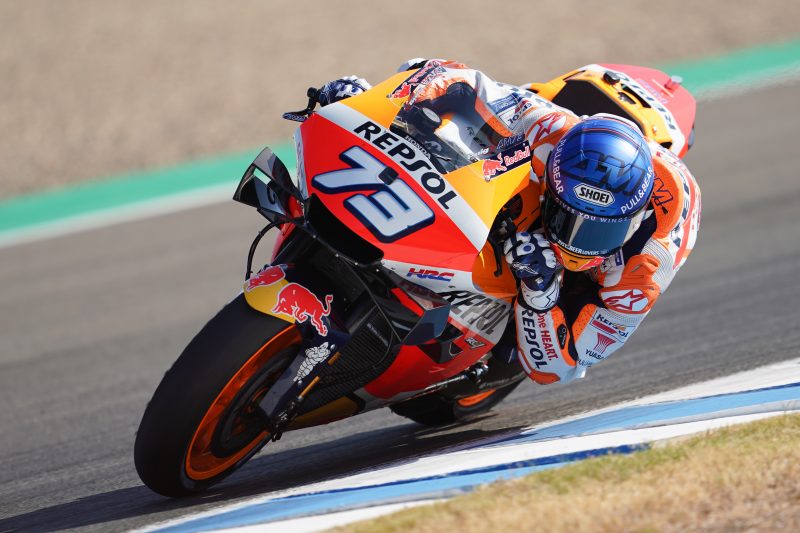 ---
Preview
Round 3
Grand Prix of Andalucia
Spain
Alex Marquez prepares for back-to-back races as reigning World Champion Marc Marquez undergoes surgery on his broken right humerus in Barcelona. After falling heavily on Sunday, Marc Marquez was diagnosed with a broken right humerus and travelled to Barcelona on Monday to the Hospital Universitari Dexeus. Dr Xavier Mir and… read more.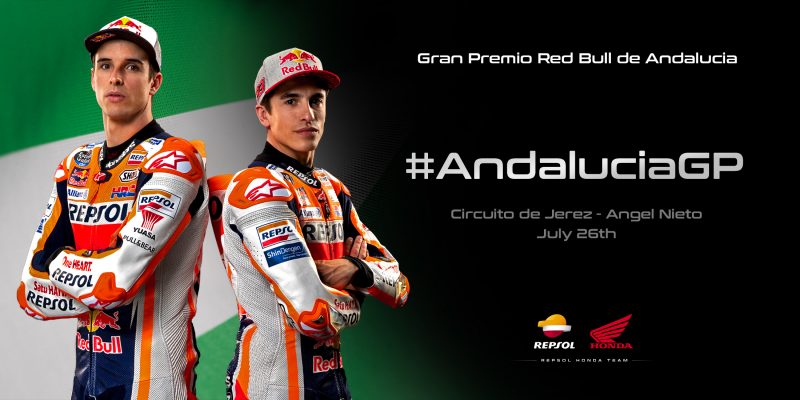 ---
A fall at Turn 3 while fighting for the podium has resulted in a broken right humerus for the reigning World Champion, who will travel to Barcelona for surgery. After mounting an incredible comeback in the Spanish GP, Marc Marquez suffered a high side at Turn 3 and came down… read more.
---
Race
Round 2
Grand Prix of Spain
Spain
Points and top rookie honours for Alex Marquez as Marc Marquez's miraculous comeback is cut short. 245 days since the 2019 Valencia GP, the MotoGP World Championship roared back to life at the Gran Premio Red Bull de España as the premier class made a welcome return to racing. Temperatures… read more.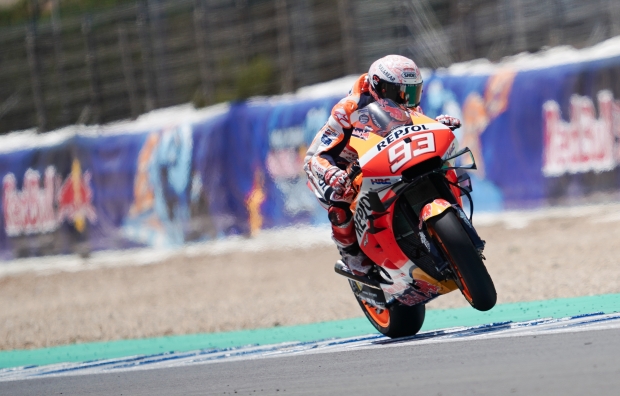 ---