Welcome to Repsol Honda Team – MotoGP
Practice
Round 17
Thailand Grand Prix
Thailand
A positive and mostly dry day for Marc Marquez as he builds his speed in Buriram with Pol Espargaro not far behind. Days of intensive rain finally yielded as the MotoGP World Championship returned to the Chang International Circuit for the first time since 2019. A brief midday shower interrupted… read more.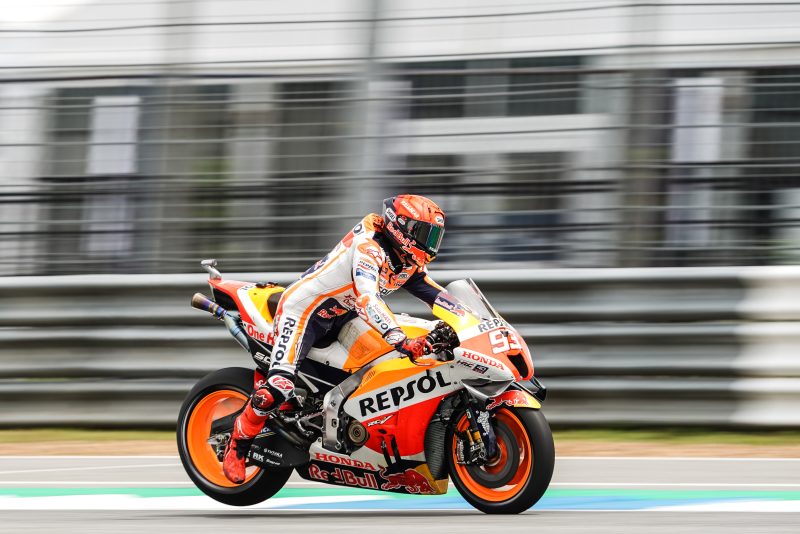 ---
Preview
Round 17
Thailand Grand Prix
Thailand
A return to Buriram marks the end of the first stint of the flyaways, Marc Marquez and Pol Espargaro as motivated as ever. Thai fans have been waiting since 2019 to see the Repsol Honda Team in action and the wait is finally over. MotoGP's last visit to Thailand holds… read more.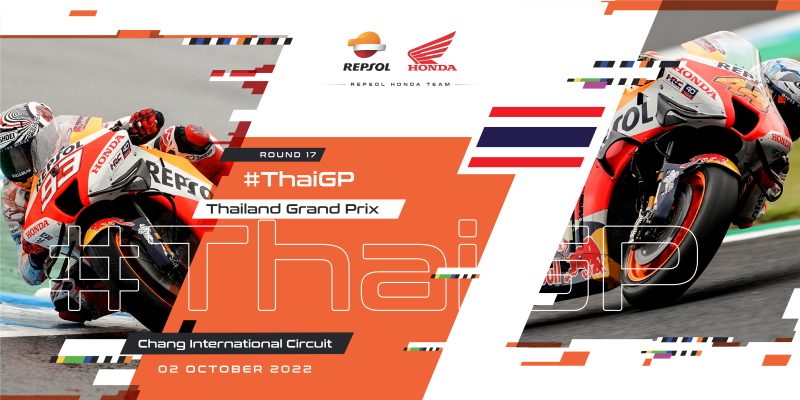 ---
Race
Round 16
Grand Prix of Japan
Japan
A thrilling return to the points for Marc Marquez as he took an exciting fourth place finish in just his second race back from injury, fourth months after his last complete race. Pol Espargaro earned 12th with a defensive ride in Japan. Weather was once again front and centre at… read more.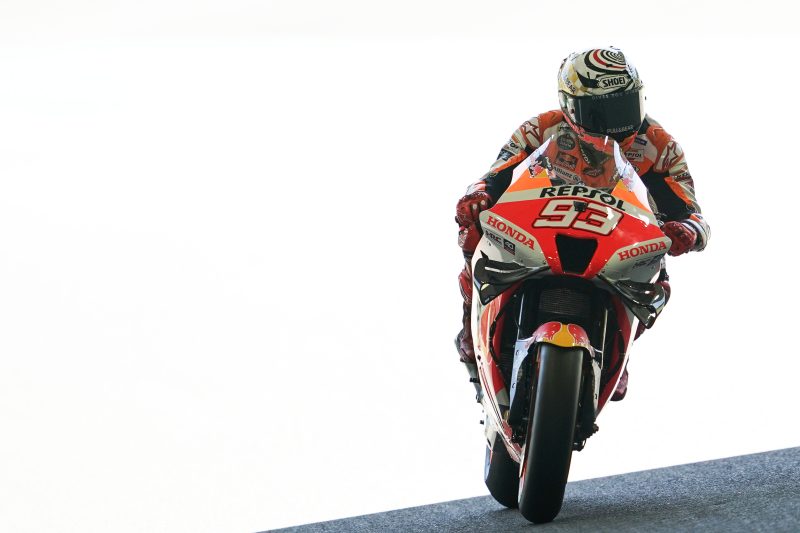 ---
Qualifying
Round 16
Grand Prix of Japan
Japan
Marc Marquez will head the grid for his 150th MotoGP race after conquering a weather-hit Saturday in Motegi. Espargaro to start 11th. Wet weather settled onto Mobility Resort Motegi overnight and left the track soaking, validating the Repsol Honda Team's aggressive Friday strategy. The wet track meant that no riders… read more.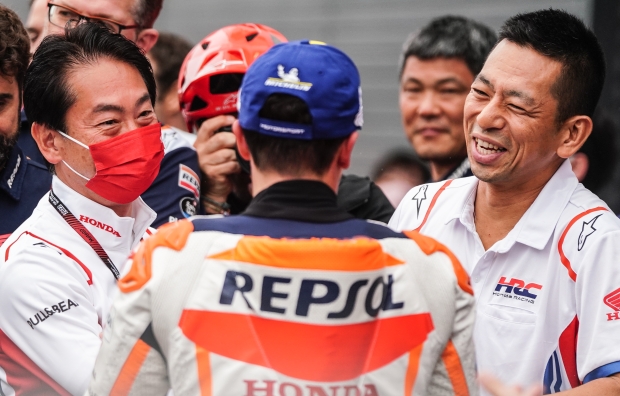 ---
Practice
Round 16
Grand Prix of Japan
Japan
The Japanese and Honda fans provided a welcome boost as Marc Marquez and Pol Espargaro powered into the top ten on a unique Friday in Motegi. A busy Thursday saw the Repsol Honda Team work diligently to prepare everything just a few days after action concluded in Aragon. Due to… read more.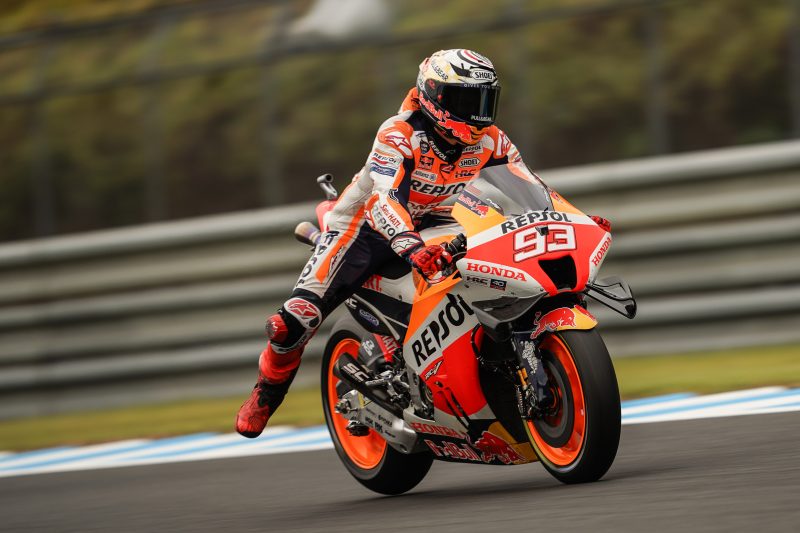 ---
A perfect Round 4 of the 2022 MotoGP eSport Championship for the Repsol Honda Team saw Adriaan_26 take and extend the virtual championship lead. Tantalizingly close times in Qualifying for both races set the scene for a thrilling day of eSport action. Under a tenth of a second split the… read more.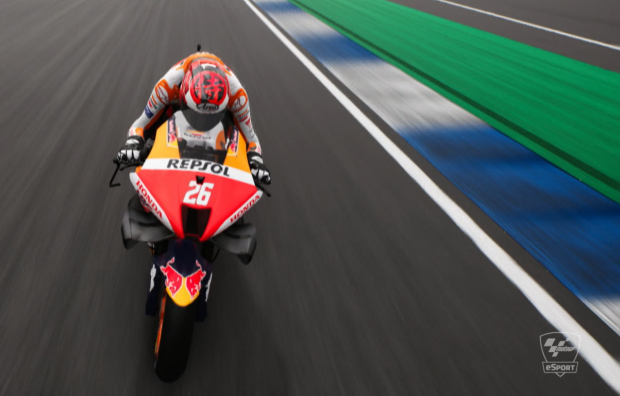 ---
"In the past, five years ago, it was a secret!" This is how Marc Márquez reveals the figure of the Video Analyst as uncovered on the latest installment of Behind the Dream. A fundamental part of the quest for performance, the Video Analyst has become even more critical as manufacturers… read more.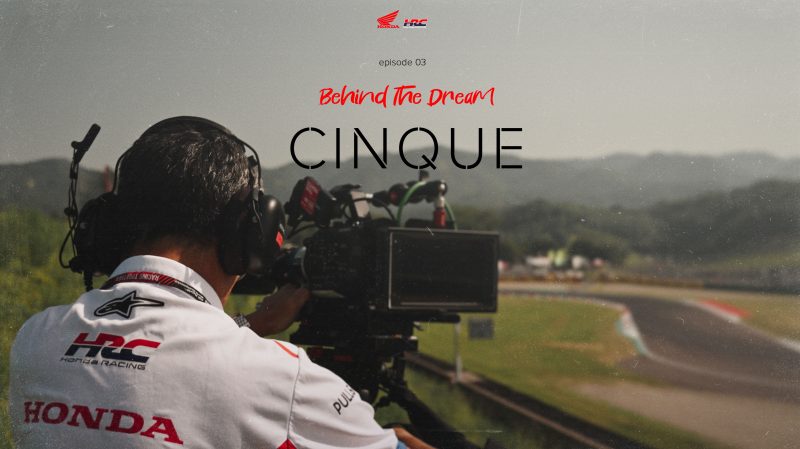 ---