Welcome to Repsol Honda Team – MotoGP
History is made as the Repsol Honda Team claim their first virtual World Championship, Adrian 'Adriaan_26' Montenegro putting together an unrivaled season for his second title. After 10 races, five wins, eighth podiums and with 175 points, Adriaan_26 celebrates taking the 2022 MotoGP eSport World Championship. Consistency throughout the virtual… read more.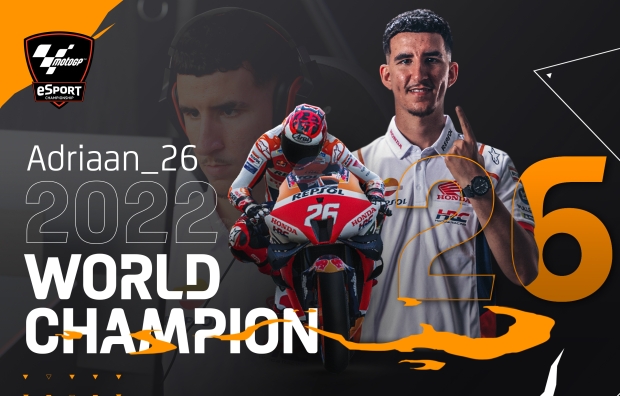 ---
The eight-time World Champion undertakes a test at the Madrid Jarama-RACE Circuit, completing 12 laps on a Honda RC213V-S with similar performance to his MotoGP bike, powered by a biofuel produced by Repsol. Marc Márquez, Repsol and Honda have tested the renewable fuel manufactured by Repsol at its Technology Lab,… read more.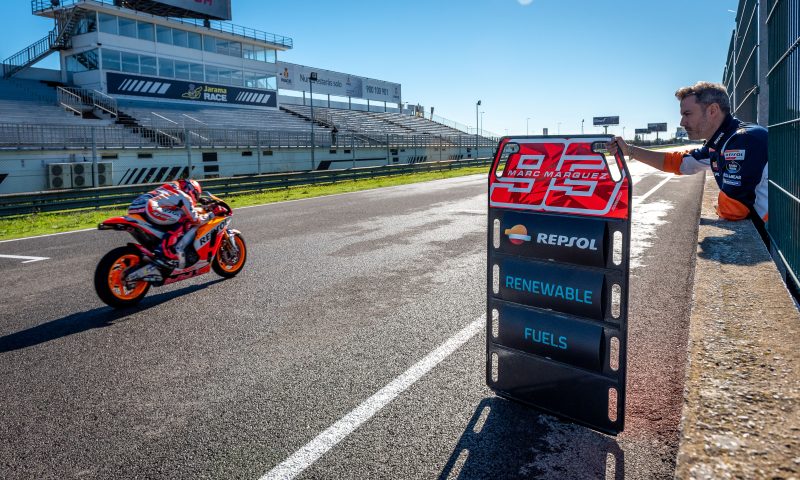 ---
Marc Marquez and the Repsol Honda Team got their 2023 preparations underway in earnest with the traditional post-season Valencia test. Completing 50 laps, Marc Marquez split his time across a number of RC213V machines to determine the direction HRC's engineers need to follow over the winter. Assessing a number of… read more.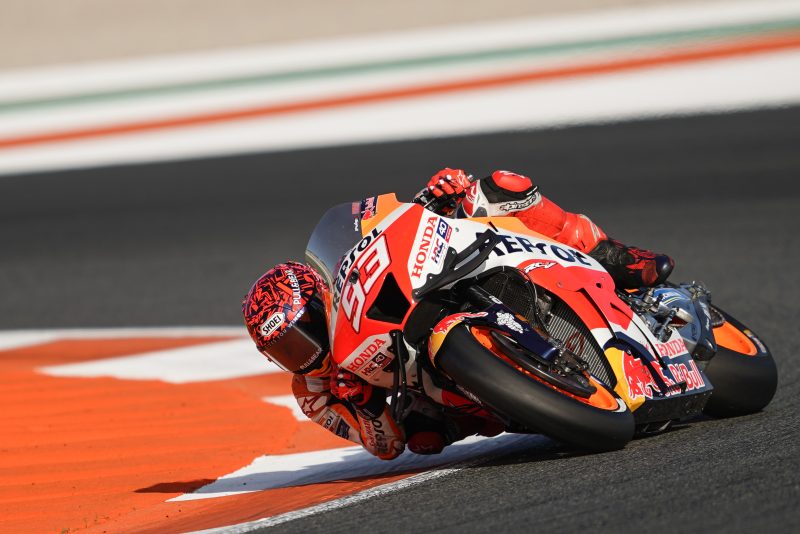 ---
Race
Round 20
Gran Premio de la Comunitat Valenciana
Valencia
Pol Espargaro bids farewell to the Repsol Honda Team as he and Marc Marquez crash out from the Valencia GP. A promising weekend in Valencia saw the Repsol Honda Team walk away unrewarded as both riders fell. Marc Marquez had made a promising start to the race, holding firm inside… read more.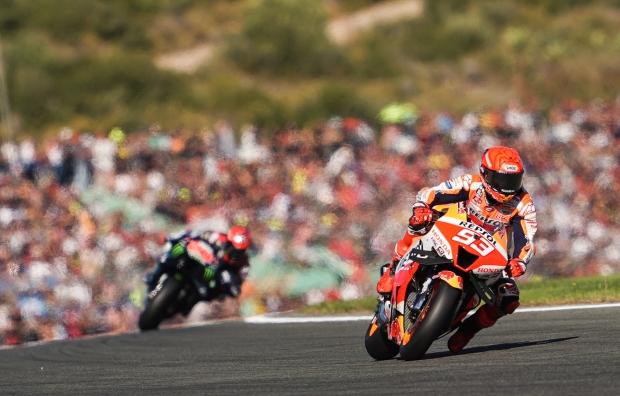 ---
Qualifying
Round 20
Gran Premio de la Comunitat Valenciana
Valencia
The eight-time World Champion will launch his Repsol Honda Team RC213V from the front row for the last race of 2022, eager to deliver a memorable final result. Battling a heavy cold, Marc Marquez was able to surprise even himself with the speed he showed on Saturday in Valencia. Again… read more.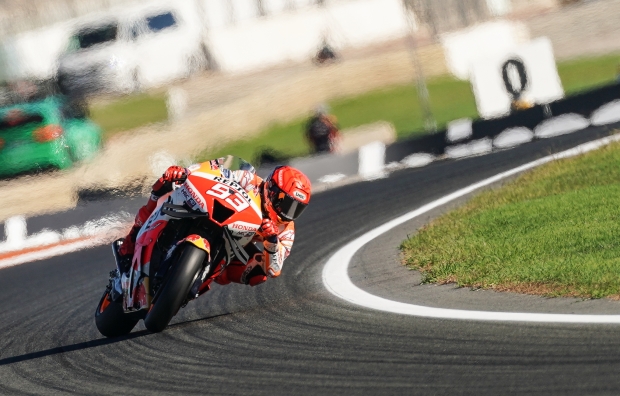 ---
Practice
Round 20
Gran Premio de la Comunitat Valenciana
Valencia
Unharmed in two falls, Marc Marquez showed the outright pace to challenge consistently at the front while Pol Espargaro searched for the final tenths to make one lap improvements on his final weekend as a Honda rider. The final Friday of the 2022 MotoGP World Championship season came to a… read more.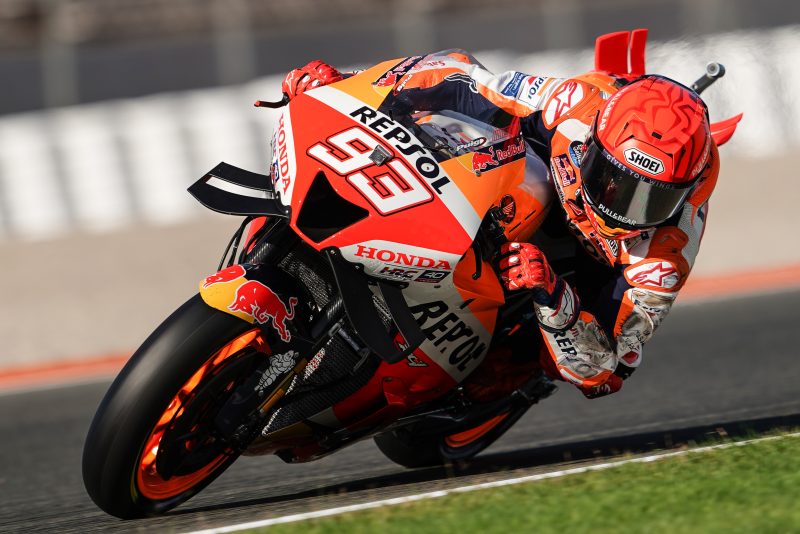 ---
From Japan to Italy and beyond, HRC's staff span the globe in the quest to constantly go faster. A World Championship requires a global team and Honda's efforts have produced a unique mixing pot of people, cultures, languages and time zones. The pairing of Yokota Yuta, Software Engineer, and Filippo… read more.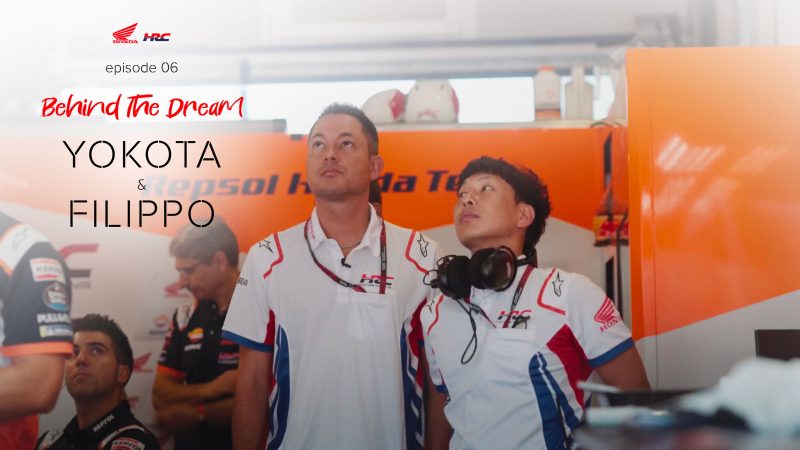 ---