Welcome to Repsol Honda Team – MotoGP
Race
Round 15
Thailand Grand Prix
Thailand
Marc Marquez was crowned the 2019 MotoGP World Champion in the only way he knows how: with a thrilling race win delivered at the final corner. A full house at the Buriram Circuit were treated to an edge of their seats MotoGP race as they witnessed Marc Marquez crowned World… read more.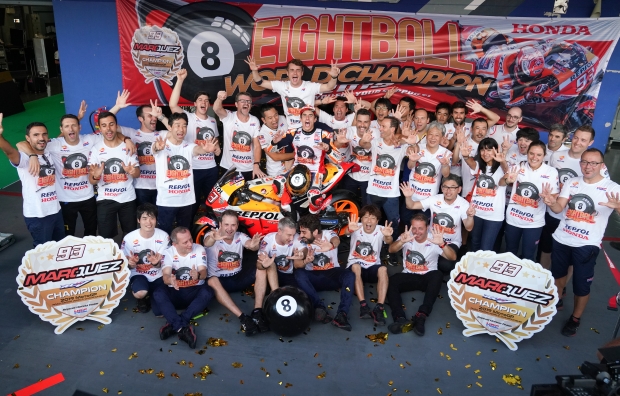 ---
First steps (1993-2000) On 17 February 1993, a future champion was born in Lleida, Spain. Marc has always lived in Cervera, a small town where he resides with his parents and brother Alex. At age 4, Marc asked for a motorbike for Christmas, and with the aid of training wheels,… read more.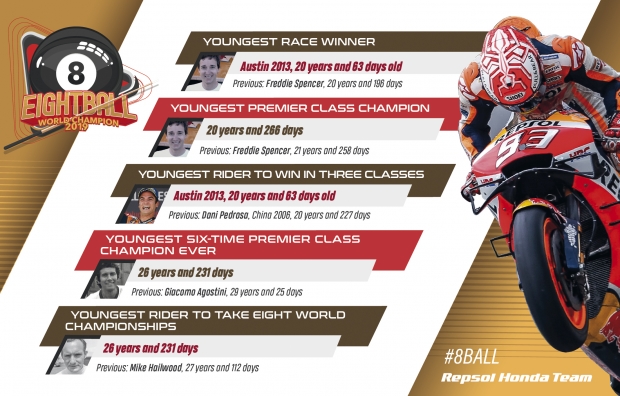 ---
With a glorious victory at the Thai Grand Prix, Marc Marquez claims his sixth MotoGP World Championship title, the eighth of his 12-year World Championship career. In one of his most consistent seasons to date, Marquez sealed the 2019 MotoGP World Championship with 325 points and four races still remaining.… read more.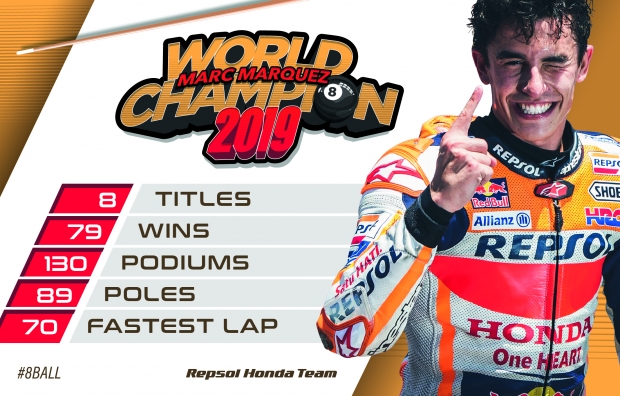 ---
Qualifying
Round 15
Thailand Grand Prix
Thailand
The Repsol Honda Team kept their cool after a wet and wild start to Saturday in Thailand, Marquez securing a front row start despite a crash and Lorenzo is ready to fight forward. After delays of over an hour due to a heavy morning downpour, action eventually got underway in… read more.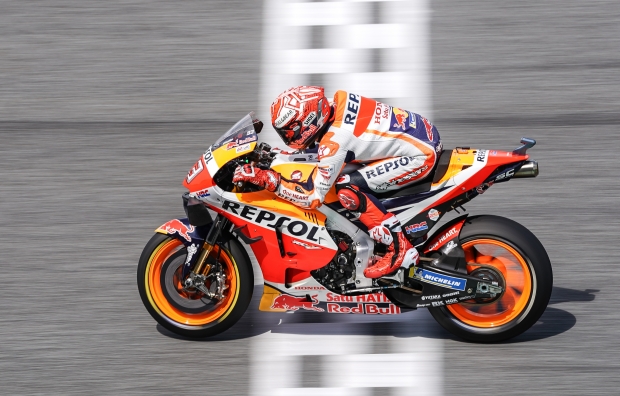 ---
Practice
Round 15
Thailand Grand Prix
Thailand
An unfazed Marc Marquez recovered from his biggest crash of the year to challenge for the top spot while teammate Jorge Lorenzo made constant improvements around Buriram. Dark clouds in the morning had many expecting rain at the Buriram Circuit, but fortunately none came. Riders were still tasked with beating… read more.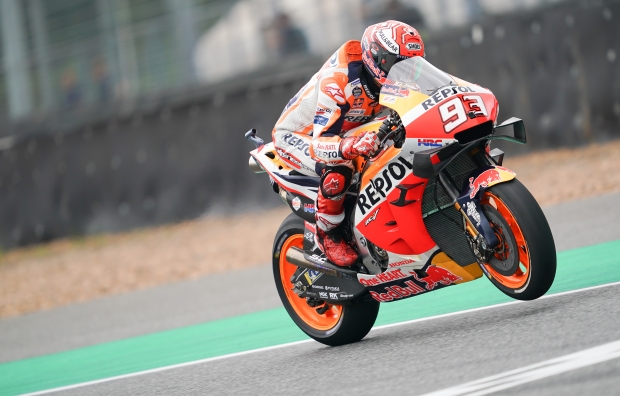 ---
Preview
Round 15
Thailand Grand Prix
Thailand
The second running of the Thai Grand Prix presents Marc Marquez with his first chance to wrap up the 2019 MotoGP World Championship as an incredible campaign enters its closing stages. 2018 saw Buriram debut on the MotoGP World Championship calendar. The first running of the race produced a thrilling… read more.
---
Race
Round 14
Gran Premio de Aragón
Aragon
Marc Marquez completed a perfect home weekend with a faultless 23-lap race where the World Championship leader delivered on his early weekend domination. Unfortunately teammate Jorge Lorenzo was left wanting more after a difficult race. With a perfect start, Marc Marquez shot forward and immediately began to open an advantage… read more.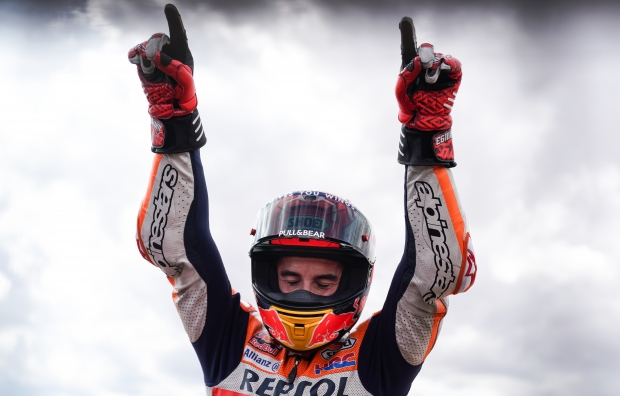 ---