Welcome to Repsol Honda Team – MotoGP
Practice
Round 17
Australian Motorcycle Grand Prix
Australia
An action-packed Friday in Australia saw Marc Marquez and Jorge Lorenzo battle through changeable conditions for sixth and 16th respectively. Phillip Island's famously quick-changing weather gave the MotoGP World Championship a sample of the best and worst conditions on offer at the Australian circuit. In the morning the track reached… read more.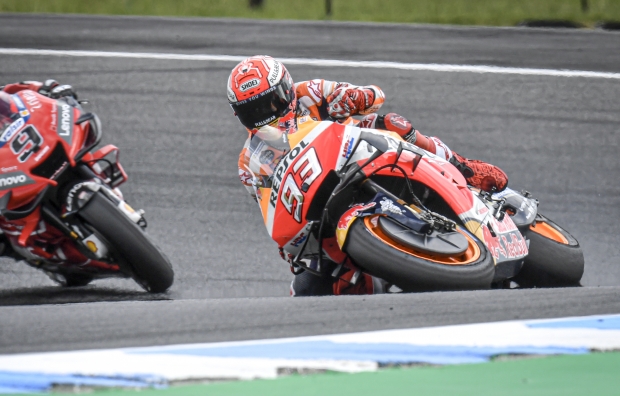 ---
Preview
Round 17
Australian Motorcycle Grand Prix
Australia
With the Riders and Constructors Championships in hand, the Repsol Honda Team shift their attentions to finishing 2019 in perfect form. For round 17 of the 2019 MotoGP World Championship, the paddock heads to Australia's Phillip Island Circuit. Located on the edge of the Bass Strait, the circuit is a… read more.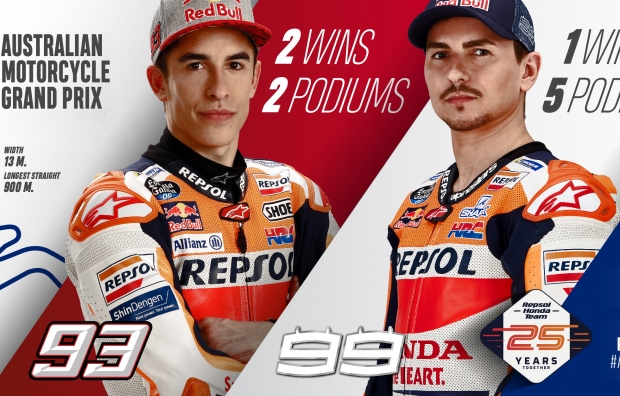 ---
Race
Round 16
Grand Prix of Japan
Japan
A tenth win of 2019 for Marc Marquez wrapped up the Constructors Championship for Honda after an inch-perfect ride in Japan. Victory for Marc Marquez at Honda's home round in Motegi earned Honda the Premier Class Constructors Championship for a record 25th time. As a result, Honda claim both the… read more.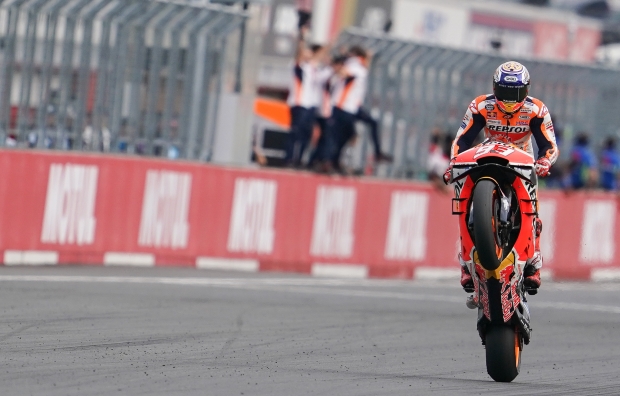 ---
Qualifying
Round 16
Grand Prix of Japan
Japan
Marc Marquez again demonstrated his incredible skill in mixed conditions, securing his 90th career pole position in front of Honda's home crowd as Jorge Lorenzo benefitted from late improvements. The predicated rain hit Motegi from late Friday evening and persisted throughout the morning on Saturday. Free Practice 3 began in… read more.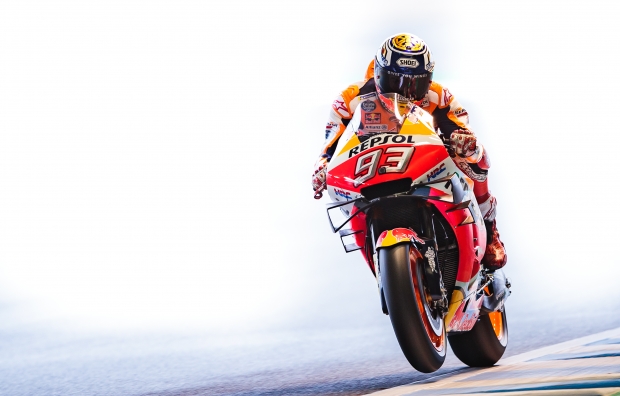 ---
Practice
Round 16
Grand Prix of Japan
Japan
Eight-time World Champion Marc Marquez finished a consistent first day in Japan as the third fastest rider as Jorge Lorenzo made a step forward. Cool conditions on Friday at the Twin Ring Motegi Circuit didn't deter the local fans who filtered into the track from early in the morning.  A… read more.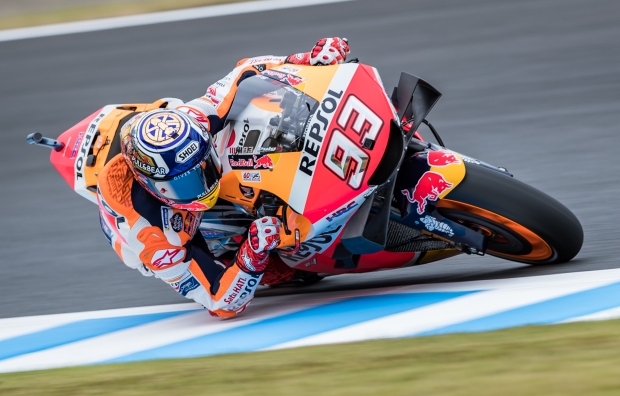 ---
Preview
Round 16
Grand Prix of Japan
Japan
After the stellar performance of Marc Marquez to win both the Thai GP and 2019 MotoGP World Championship, attention now turns to sealing the 2019 MotoGP Constructor Championship for Honda. The 4.8 kilometre long Twin Ring Motegi circuit is not just the host of the Japanese Grand Prix, but also… read more.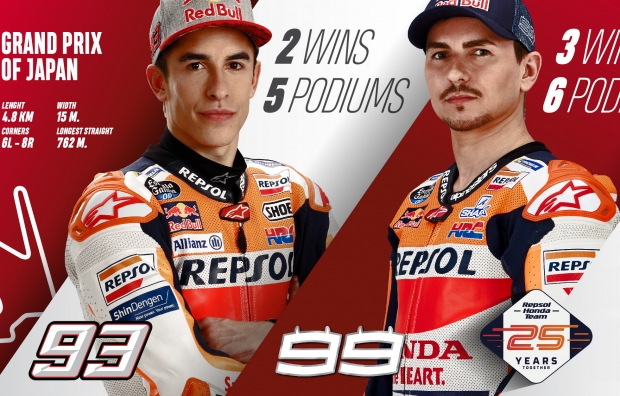 ---
After a complicated shoulder operation at the end of 2018, Marc Marquez's 2019 MotoGP World Championship challenge got off to a difficult start as he battled to be at full fitness. But once on the Repsol Honda Team RC213V, the now eight time World Champion put together one of his… read more.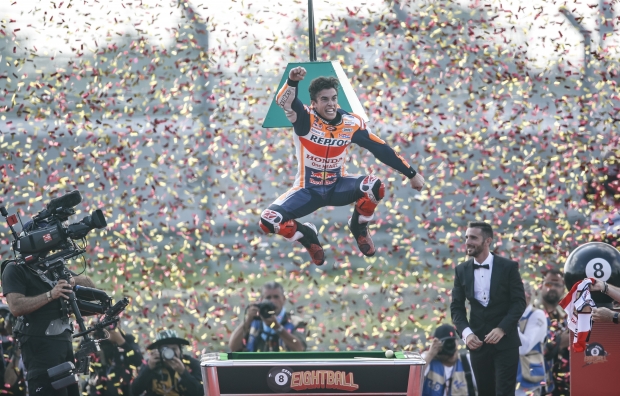 ---