Welcome to Repsol Honda Team – MotoGP
Preview
Round 8
Motorrad Grand Prix Deutschland
Germany
After a series of difficult races and a fruitful test, the German GP offers Marc Marquez and Pol Espargaro a chance to apply their learnings. The MotoGP World Championship will return to the Sachsenring for the first time since 2019, the 3.7-kilometre-long circuit known for its tight layout and 10… read more.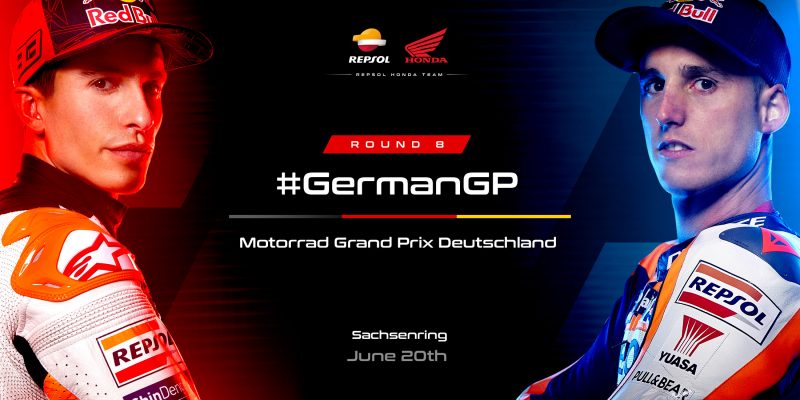 ---
A near perfect start to the 2021 season for defending champion Adriaan_26 as he took a first and second place finish at the opening round of the eSport season. The much-anticipated 2021 MotoGP eSport Championship is finally here and the Repsol Honda Team's Adriaan_26 wasted no time in making his… read more.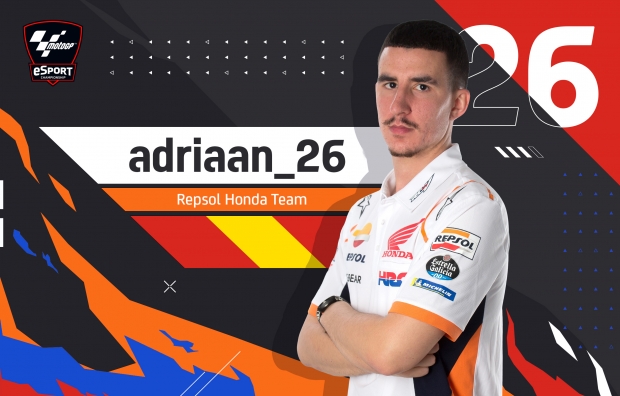 ---
Testing
Catalan Test
Catalunya
With 159 laps between them, Marc Marquez and Pol Espargaro made the most of the latest in-season MotoGP test as they worked through an extensive list. For the second time in 2021, the MotoGP World Championship was back out on track on Monday for an in-season test. After a difficult… read more.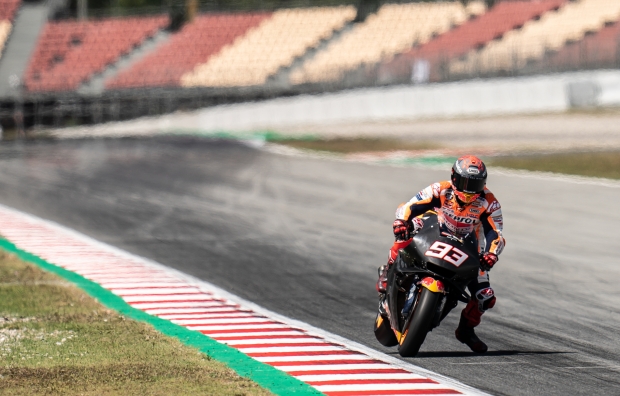 ---
Race
Round 7
Gran Premi de Catalunya
Catalunya
The MotoGP paddock arrived to dark clouds hanging over the Circuit de Barcelona-Catalunya but the rain remained at bay. After a productive morning Warm up, where Pol Espargaro finished sixth and Marc Marquez eighth, the scene was set for the Catalan GP. Marquez was aggressive from the off in the… read more.
---
Qualifying
Round 7
Gran Premi de Catalunya
Catalunya
Pol Espargaro was left bitterly disappointed after falling while on a qualifying lap full of potential during Q2 at the Catalan GP, Marc Marquez scheduled to start 13th. Free Practice 3 at the Catalan Grand Prix proved to be another devastatingly tight session with just a few hundredths of a… read more.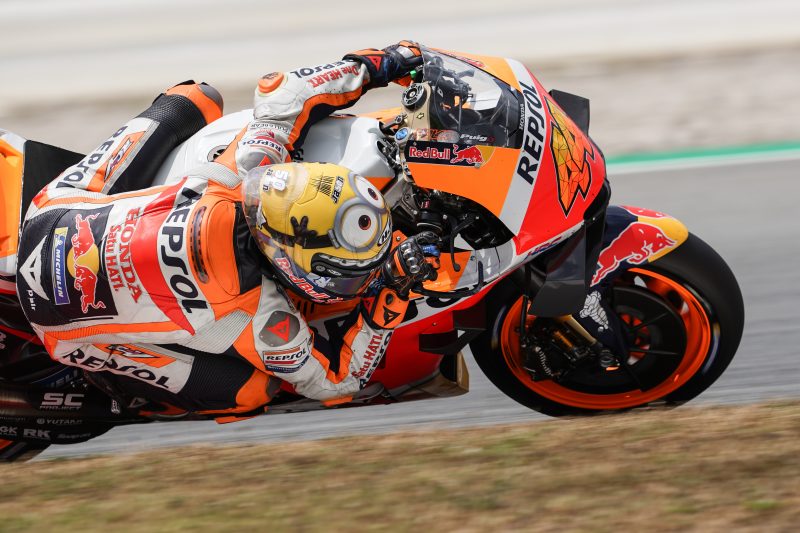 ---
Practice
Round 7
Gran Premi de Catalunya
Catalunya
A flying start to the day for Pol Espargaro and Marc Marquez as just a second splits 17 riders in Montmelo. Friday in Barcelona presented the MotoGP World Championship grid with their first taste of the new Turn 10 on MotoGP machinery. The reaction to the revised corner has been… read more.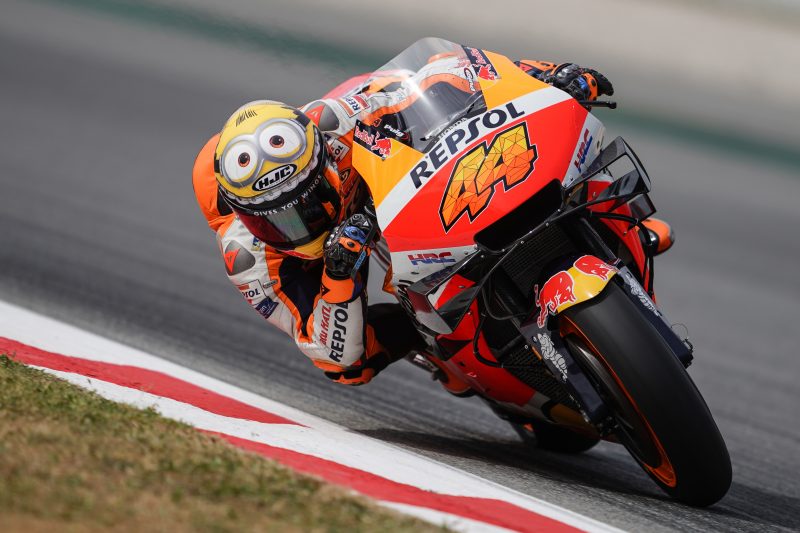 ---
Preview
Round 7
Gran Premi de Catalunya
Catalunya
After a difficult Italian GP on and off the track, Marc Marquez and Pol Espargaro are looking to get back to work and back to where they know they can be. The Circuit de Barcelona-Montmelo will host round seven of the 2021 MotoGP World Championship, the Barcelona track a mainstay… read more.
---