Viewing Reports
Repsol Honda Team Official Presentation  January 23rd – Madrid We will shortly send out a press call with the exact venue and time for the 2019 Repsol Honda Official Presentation, which will take place in Madrid, Spain, on January 23rd. The event will be the first chance to see the Repsol Honda… read more.
---
After a fruitful end of season test in Jerez, reigning MotoGP World Champion Marc Marquez underwent surgery at the Hospital Universitari Dexeus today, 4 December. The complex operation was performed by Dr. Xavier Mir, Dr. Victor Marlet and Dr. Teresa Marlet, all members of ICATME (the Catalan Institute of Traumatology… read more.
---
The MotoGP riders completed the second and final day of testing during the last testing session of the year at Jerez de La Frontera in Spain, with Marc Marquez second fastest and just 0.025" off fellow HRC rider Takaaki Nakagami. Marc and Jorge Lorenzo took advantage of another day in… read more.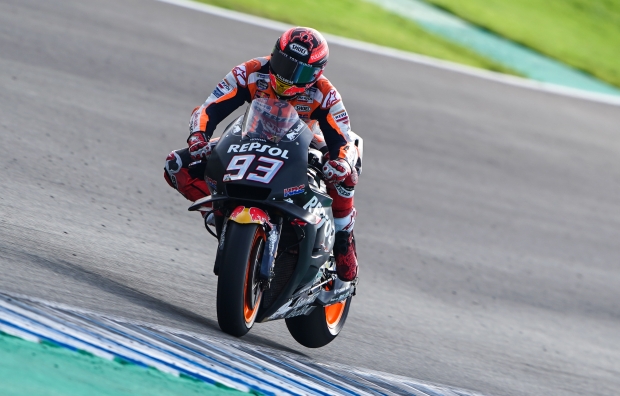 ---
The Repsol Honda Team started their final test of 2018 today, before the mandatory winter break. The first day of the two-day session, held at Jerez de la Frontera (Spain), was blessed by perfect weather conditions. Only in the morning were the asphalt and air temperatures a bit chilly, prompting… read more.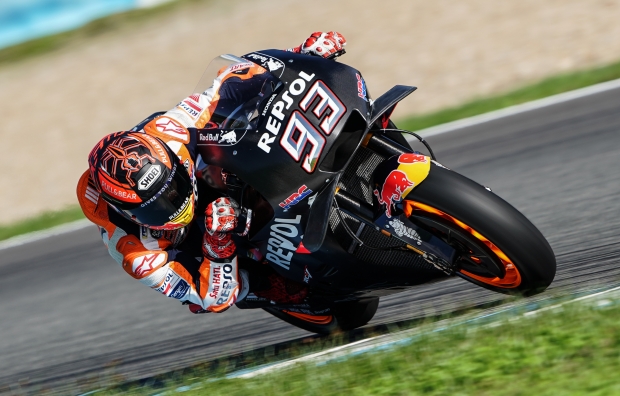 ---
Testing
Valencia Test
Valencia
The Repsol Honda Team's second and final day of testing at Valencia was finally completely dry. As was the case yesterday though, Marc Marquez and Jorge Lorenzo took to the circuit around 1 pm, when air temperature and track conditions improved enough for the riders to collect valuable information for… read more.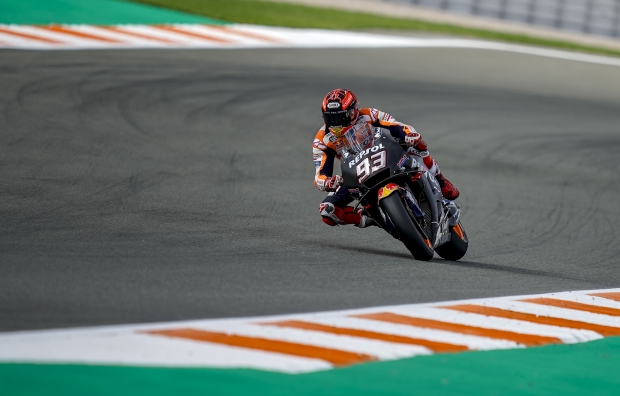 ---
Testing
Valencia Test
Valencia
Fresh from completing the 2018 Triple Crown at the season finale in Valencia, the Repsol Honda Team was back on track at the Ricardo Tormo Circuit today with its new line-up, which sees Jorge Lorenzo joining the squad alongside World Champion Marc Marquez. After five days of almost uninterrupted rain… read more.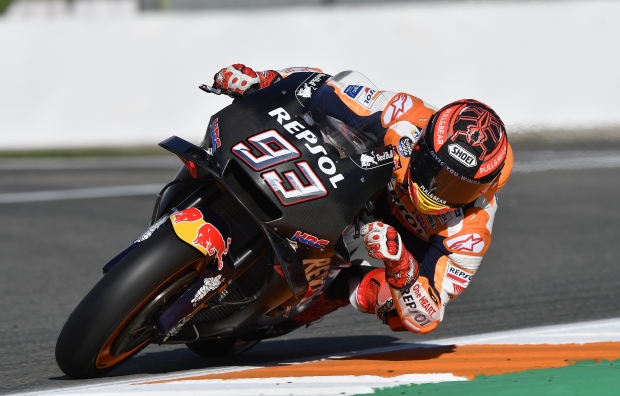 ---
Race
Round 19
Gran Premio de la Comunitat Valenciana
Valencia
Dani Pedrosa completed his racing career in Valencia, scoring a fifth-place finish in incredibly tricky weather conditions that caused the crashes of nine riders—2018 World Champion Marc Marquez among them—and prompted Race Direction to interrupt the first race on lap 13 and re-start a new one half an hour later.… read more.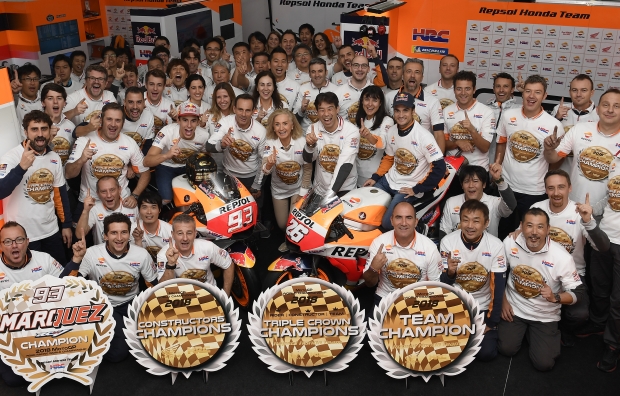 ---