Viewing Reports
Preview
Round 7
Gran Premi de Catalunya
Catalunya
The Repsol Honda Team is heading to the newly resurfaced Circuit de Catalunya for Round 7 of the season. Championship leader Marc Marquez and teammate Dani Pedrosa had the chance to test the new asphalt and the track's updated layout before the Italian GP. The run-off area for turn 13… read more.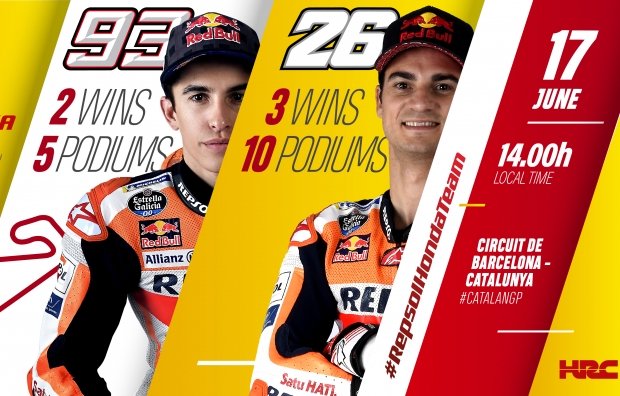 ---
After 18 years together across three classes in the MotoGP World Championship, HRC and Dani Pedrosa today announce that their longstanding partnership will come to an end at the end of the 2018 season, by mutual agreement. Although their paths will diverge, HRC and Dani Pedrosa have enjoyed a successful… read more.
---
Race
Round 6
Gran Premio d'Italia
Italy
Today's Italian GP was a tough race for the Repsol Honda Team. Marc Marquez got off well from the second row, completed the first lap in third position, and moved up to second two laps later. Unfortunately, while chasing eventual race winner Jorge Lorenzo on lap 5, the Championship leader… read more.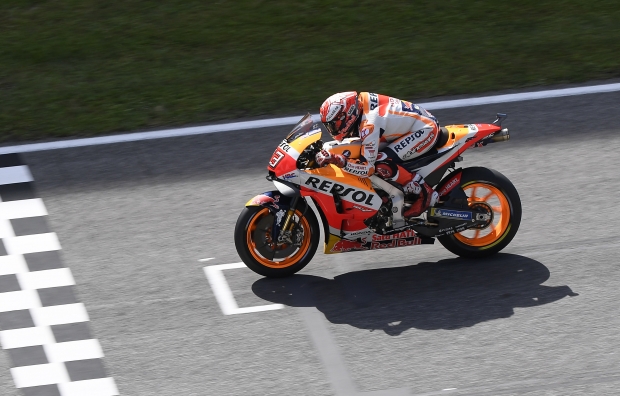 ---
Qualifying
Round 6
Gran Premio d'Italia
Italy
On a hot, sunny Saturday at Mugello, Marc Marquez set the sixth-fastest time at the end of an incredibly tight qualifying session in which the top seven finished within less than 0.3" of each other. After topping FP3 and ending FP4 in a very close fourth place, Marc set the… read more.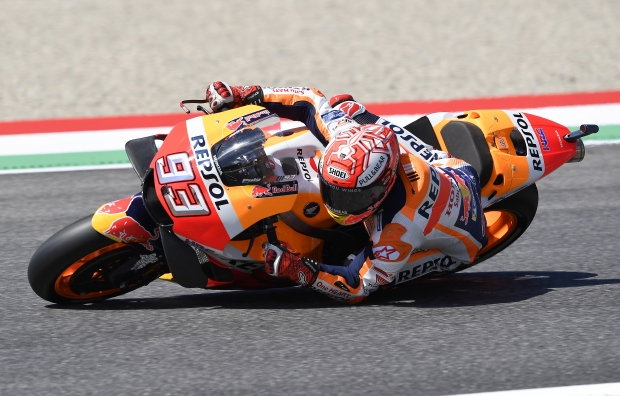 ---
Practice
Round 6
Gran Premio d'Italia
Italy
It was a busy first day for Marc Marquez and Dani Pedrosa under fair weather conditions in Mugello, with the Repsol Honda pair working hard to adapt their RC213V race setups to the characteristics of the fast, challenging Italian track. At the end of the day, Marc was pleased with… read more.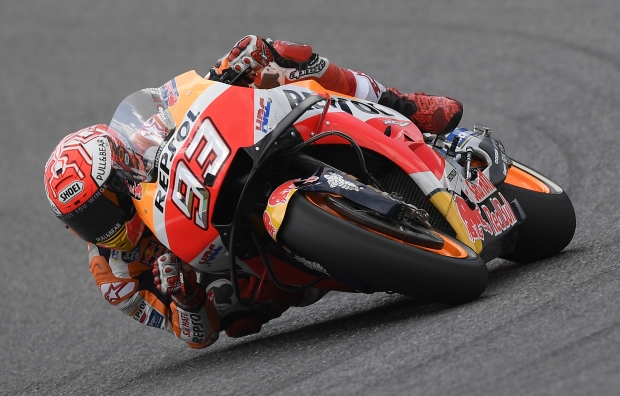 ---
Kindly note this is a media copyright-free video edit for Broadcast and Online use. The edit cannot be altered, modified or interrupted in any manner, and cannot be used for any commercial purposes. To be made available online via streaming only, never on a download basis.
---
Preview
Round 6
Gran Premio d'Italia
Italy
After extending his string of consecutive wins to three in Le Mans last week, Marc Marquez is now heading to Mugello, in Italy—the scene of his first GP win back in 2010—with a 36-point lead in the MotoGP Championship classification. Teammate Dani Pedrosa will be looking to enjoy a better… read more.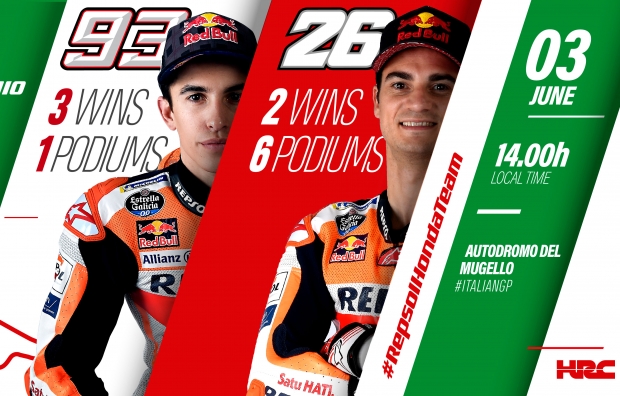 ---