Viewing Reports
Practice
Round 8
TT Assen
Assen
Sunny weather (somewhat unusual but universally praised) welcomed the MotoGP field on the opening day of the Dutch TT at Assen, and with a favourable forecast continuing for the rest of the weekend, Marc Marquez and Dani Pedrosa started their preparation for Sunday, working on the RC213V's race setup. After setting… read more.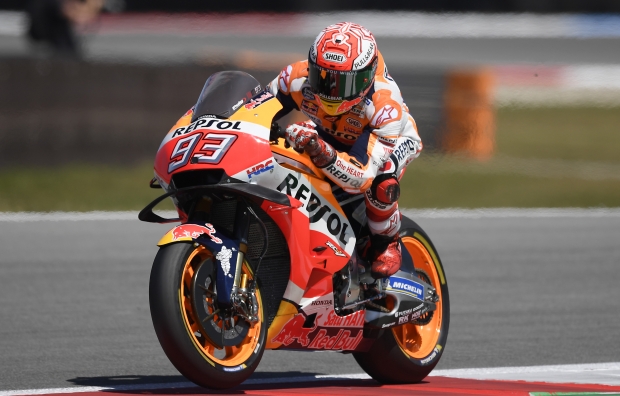 ---
Preview
Round 8
TT Assen
Assen
Repsol Honda's Marc Marquez arrives in Assen for the eighth round of the MotoGP Championship leading the standings by 27 points and resolved to best manage whatever situations the weekend may throw at him, with an eye on the title fight. Teammate Dani Pedrosa worked on a slightly different setup… read more.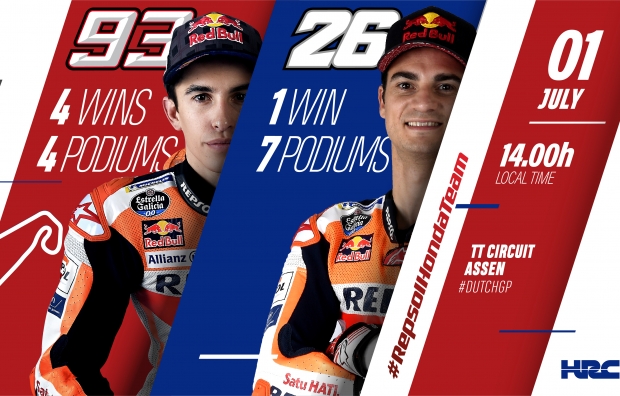 ---
Testing
Catalunya Test
Catalunya
With no rest after yesterday's Catalan Grand Prix, Marc Marquez, Dani Pedrosa, their crews, and the HRC engineers returned to the track today to continue their relentless work on the RC213V's development during an official post-race test. Marc was the fastest of the day with his lap of 1'38.916" on… read more.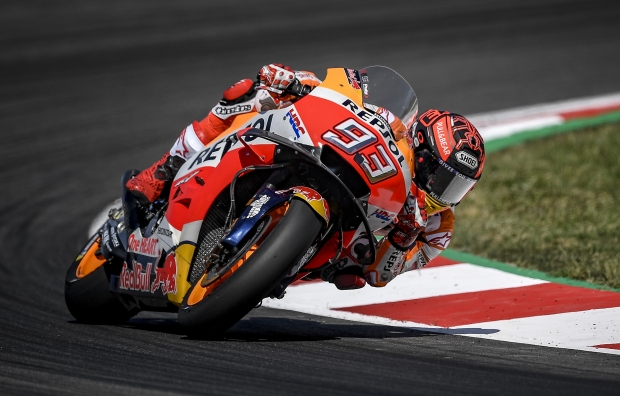 ---
Race
Round 7
Gran Premi de Catalunya
Catalunya
Today, Marc Marquez took an important second-place finish in Catalunya, which enabled him to extend his Championship lead to 27 points over runner-up Valentino Rossi. With a great start, Marc got into and through the first turn ahead of Jorge Lorenzo, who passed him on the following lap. Marc who,… read more.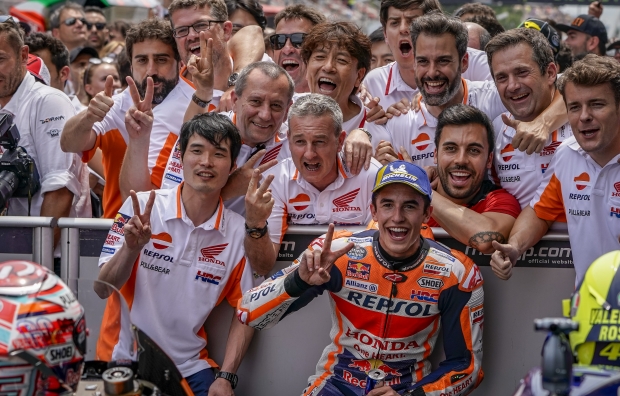 ---
Qualifying
Round 7
Gran Premi de Catalunya
Catalunya
Today, Marc Marquez provided his fans with great excitement (and possibly a few scares) during qualifying day for his home GP. In the morning, the young Spaniard lost the front while on a flying lap in the FP3 session, finishing in 11th place and missing out on a direct passage… read more.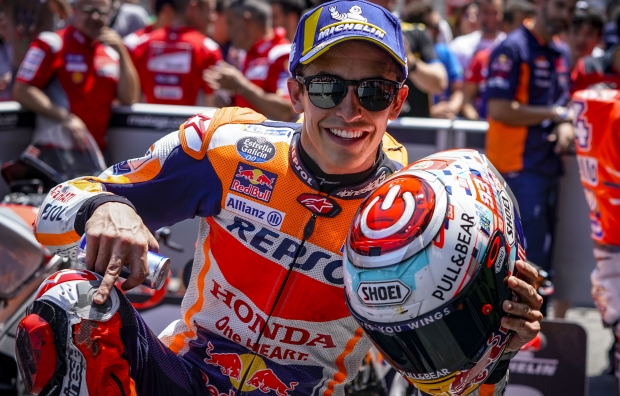 ---
Practice
Round 7
Gran Premi de Catalunya
Catalunya
Marc Marquez and Dani Pedrosa began their preparations for the Catalan Grand Prix on a sunny opening day at the newly resurfaced Montmelo Circuit, which has a revised layout. Dani set the 12th fastest lap time in the FP1 session and the eighth fastest in FP2, wrapping up the day… read more.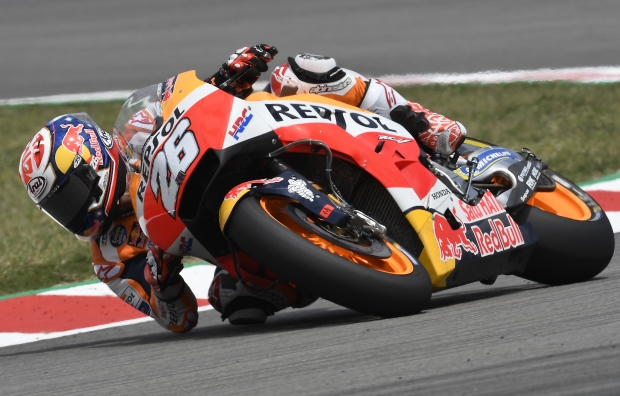 ---
Kindly note this is a media copyright-free video edit for Broadcast and Online use. The edit cannot be altered, modified or interrupted in any manner, and cannot be used for any commercial purposes. To be made available online via streaming only, never on a download basis.
---