The Repsol Honda Team rider, who last October was diagnosed with an episode of diplopia after suffering a fall while training for the Portuguese GP, has continued periodic visits to his trusted ophthalmologist to assess the evolution of his vision over the past two months. During these reviews the progress… read more.
---
News
Round 18
Gran Premio de la Comunitat Valenciana
Valencia
Following a heavy highside at Turn 13, Repsol Honda Team's Pol Espargaro missed Saturday action in Valencia after scans and checks in hospital. During MotoGP Free Practice 3, Pol Espargaro suffered a highside on the exit of Turn 12 heading into Turn 13. The Repsol Honda Team rider was taken… read more.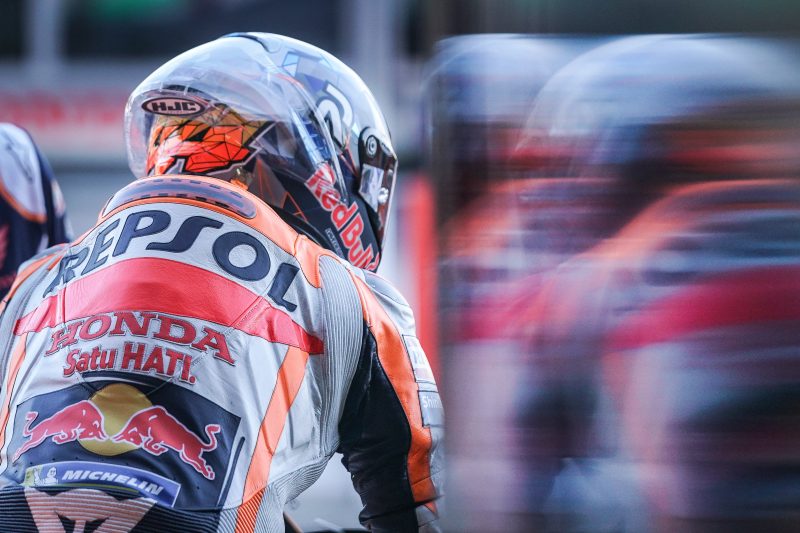 ---
A never give up attitude during two tough races saw Adrian_26 fight until the end to try and retain his crown. The 2021 MotoGP eSport Championship came to a glorious close as the 11 finalists battled it out for the title in Valencia across two races. Adriaan_26 entered the weekend… read more.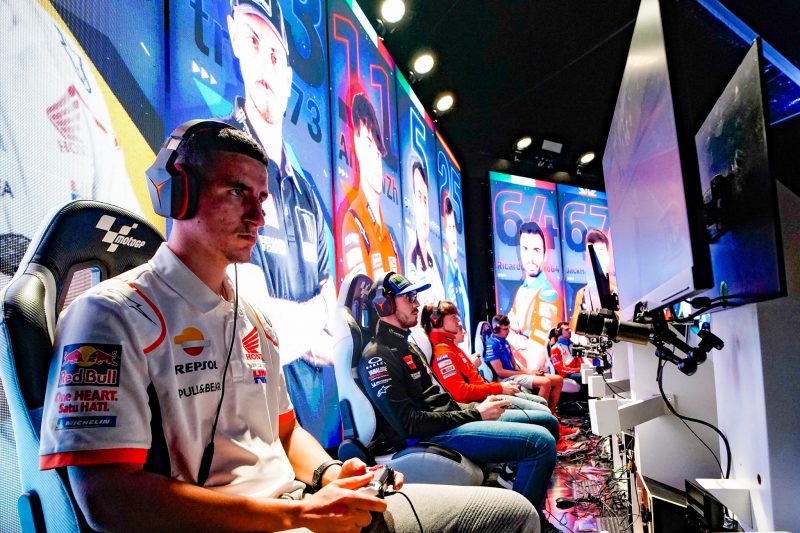 ---
Practice
Round 18
Gran Premio de la Comunitat Valenciana
Valencia
Fast in the wet and the dry, Pol Espargaro is determined to give the local Spanish fans something to cheer about this weekend in Valencia. Just as the MotoGP World Championship grid was preparing to head out for their first taste of the Circuit Ricardo Tormo, rain began to fall… read more.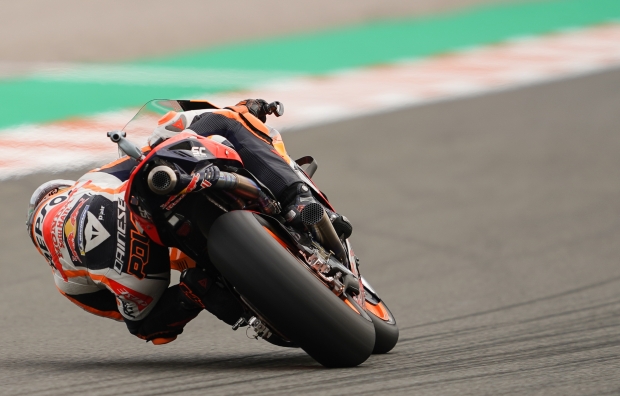 ---
Preview
Round 18
Gran Premio de la Comunitat Valenciana
Valencia
The Repsol Honda Team and Pol Espargaro aim to end his season on a high with Marc Marquez recovering at home. Round 18 marks the end of the 2021 MotoGP World Championship campaign which started in Qatar in late March. During the season the Repsol Honda Team have taken three… read more.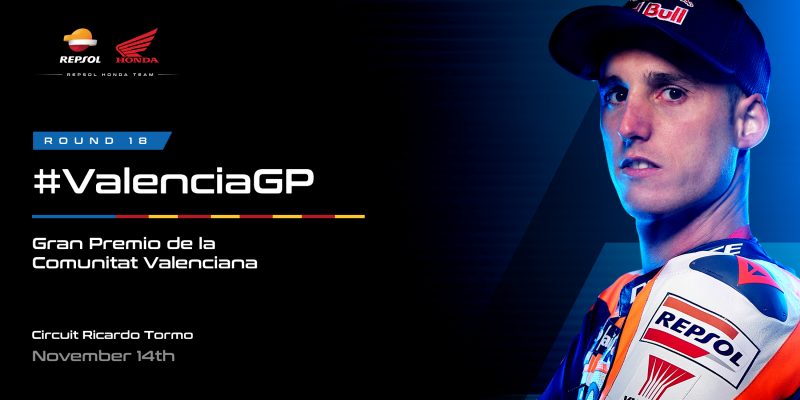 ---
The Repsol Honda Team rider will not participate in the Valencia Grand Prix this coming weekend, nor in the IRTA Jerez Test scheduled for November 18 and 19. After Marc Marquez underwent a medical examination at the Dexeus Clinic in Barcelona last Tuesday, in which he was evaluated after a… read more.
---
Race
Round 17
Grande Premio do Algarve
Portugal
A pair of consistent rides saw both Pol Espargaro and Stefan Bradl pick up points in Portugal, Espargaro earning a fourth straight top-ten finish and continuing his strong end to 2021. The MotoGP World Championship's second visit to the Autodromo Internacional do Algarve was unfortunately cut short with two laps… read more.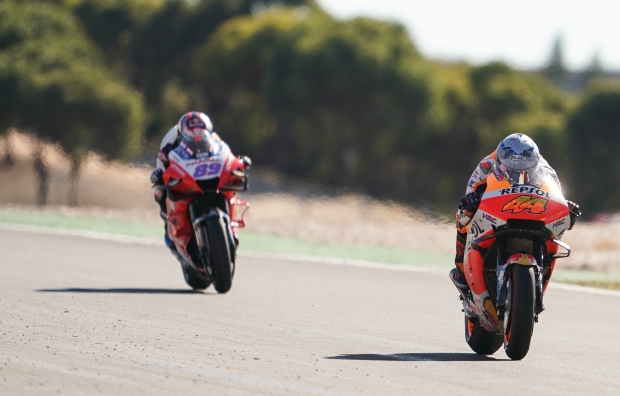 ---