Race
Round 7
Grand Prix de France
France
The French GP was ultimately a weekend of ups and downs as Marc Marquez and Pol Espargaro worked to deliver the maximum potential result in Le Mans. A morning spit of rain would ultimately amount to nothing as the Le Mans circuit hosted one of the hottest French Grands Prix… read more.
---
Race
Round 6
Gran Premio de España
Spain
It might not have been the podium he was aiming for, but Marc Marquez showed he's ready to fight with a spirited ride to fourth as Pol Espargaro collected 11th place. Crowds at the Gran Premio Red Bull de España were back to their best as the flocked to the… read more.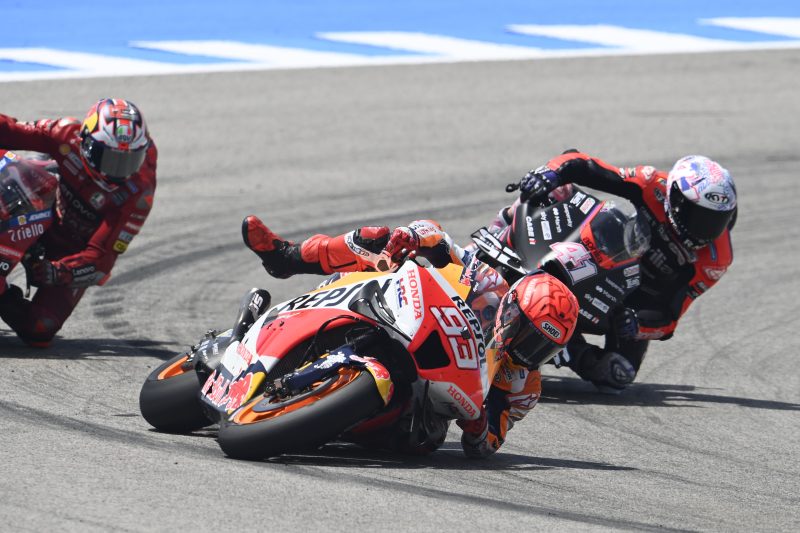 ---
Race
Round 5
Grande Premio de Portugal
Portugal
A pair of safe finishes for the Repsol Honda Team in at the Portuguese Grand Prix brought with them solid points as Marc Marquez and Pol Espargaro crossed the line in sixth and ninth respectively and closed the gap to the championship lead. Sunday in Portimao started with perhaps the… read more.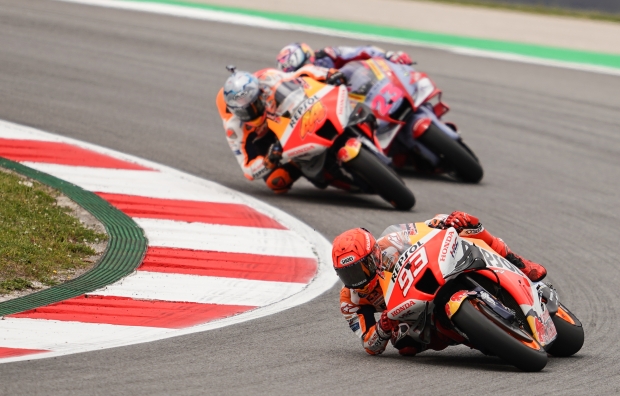 ---
Race
Round 4
Grand Prix of the Americas
Americas
An Americas GP masterclass was put on by Marc Marquez as he carved through the field, overcoming a problem at the start to show what he and the Honda RC213V are capable of. Pol Espargaro dug deep to conquer illness and net more points. The King of COTA may not… read more.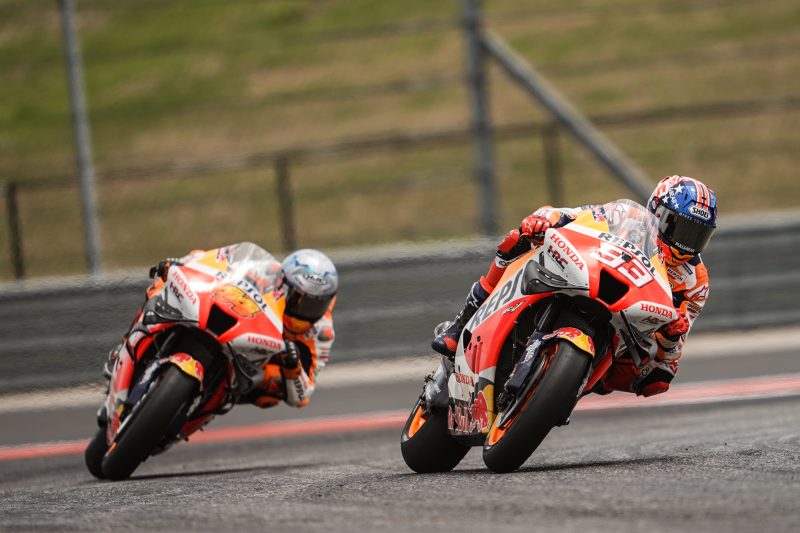 ---
Race
Round 3
Gran Premio de la Republica Argentina
Argentina
The Repsol Honda Team walk away pointless from a promising race at Termas de Rio Hondo, Espargaro crashing while chasing the podium and Bradl ending in the top 20. MotoGP's compressed weekend in Argentina came to a close in front of a full house on Sunday, the Repsol Honda Team… read more.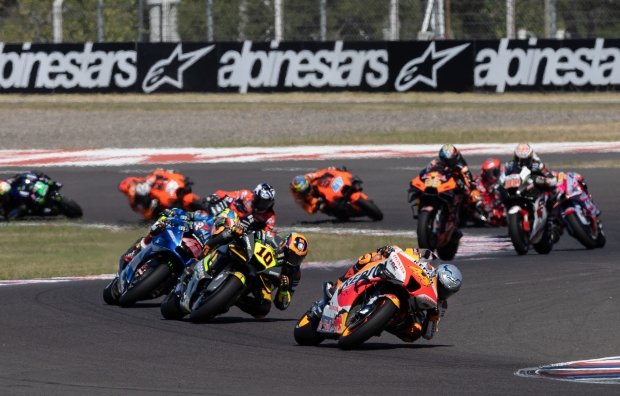 ---
Race
Round 2
Grand Prix of Indonesia
Mandalika
The Repsol Honda Team continued to work diligently in the face of the many trials and tribulations of the Indonesian GP, Pol Espargaro salvaging 12th as Marc Marquez was forced to watch from the sidelines. Ahead of the MotoGP race it was announced that it had been reduced to three… read more.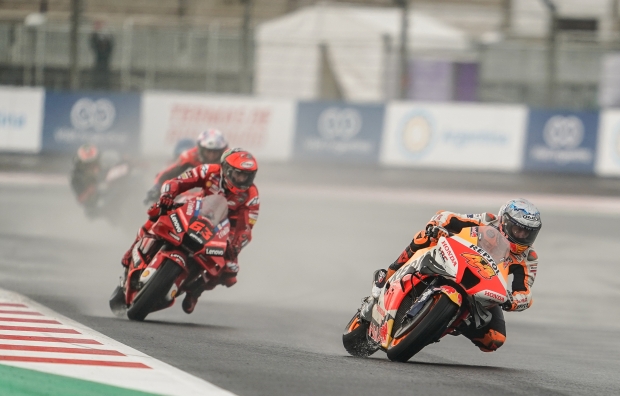 ---
Race
Round 1
Grand Prix of Qatar
Qatar
Pol Espargaro showed off the incredible potential of the new Repsol Honda Team RC213V with a brilliant third place finish ahead of Marc Marquez, who with a fifth place finish sees the Repsol Honda Team leading the Teams' World Championship. Leading most of the race with Marquez close behind, Espargaro… read more.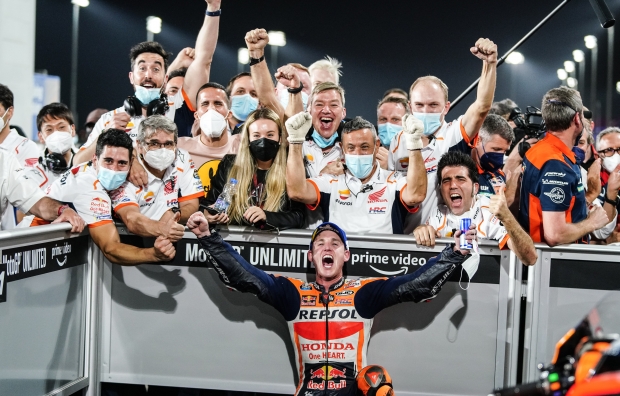 ---