Practice
Round 8
Gran Premio d'Italia Oakley
Italy
A steady start to proceedings at the Gran Premio d'Italia Oakley for the Repsol Honda Team as Pol Espargaro and Marc Marquez begin their preparations for Sunday. It was a classic day in Tuscany as a strong sun beat down on the Autodromo Internazionale del Mugello throughout the day. Reaching… read more.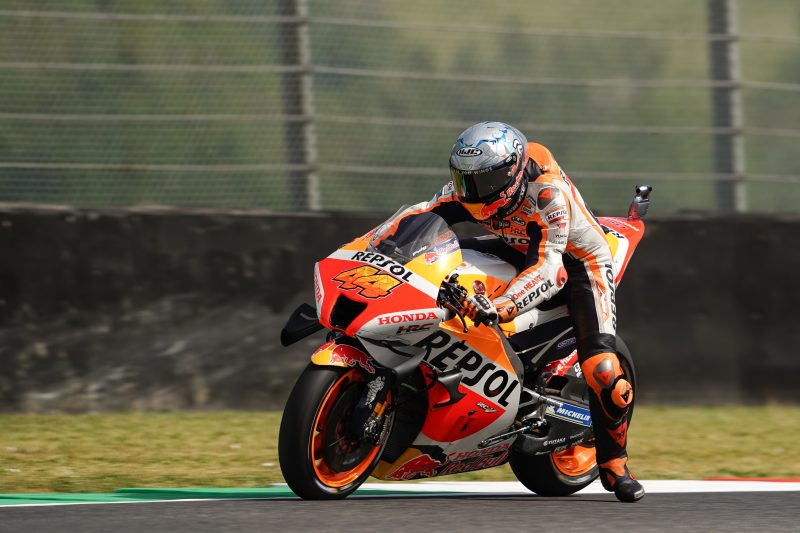 ---
Practice
Round 7
Grand Prix de France
France
A provisional spot in the top ten for fast-starting Pol Espargaro as Marc Marquez flexes his elbow with two impressive saves but both riders are working for more tomorrow. Fans had already begun to fill the camp sites of the Le Mans circuit from Thursday and they continued to flow… read more.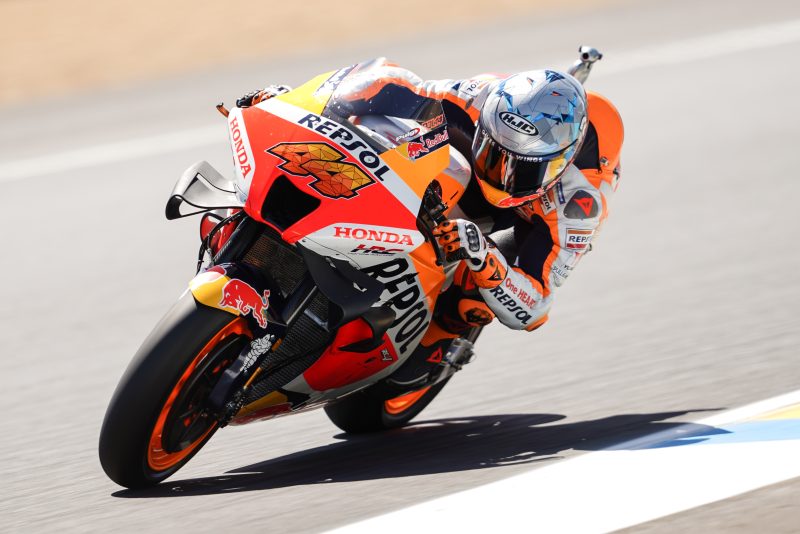 ---
Practice
Round 6
Gran Premio de España
Spain
Consistent progress for Pol Espargaro who is hunting more one-lap speed as teammate Marc Marquez vows to recover after back-to-back crashes on Friday in Jerez. A positive morning welcomed the Repsol Honda Team to the Gran Premio Red Bull de España, Pol Espargaro ending Free Practice 1 in eighth and… read more.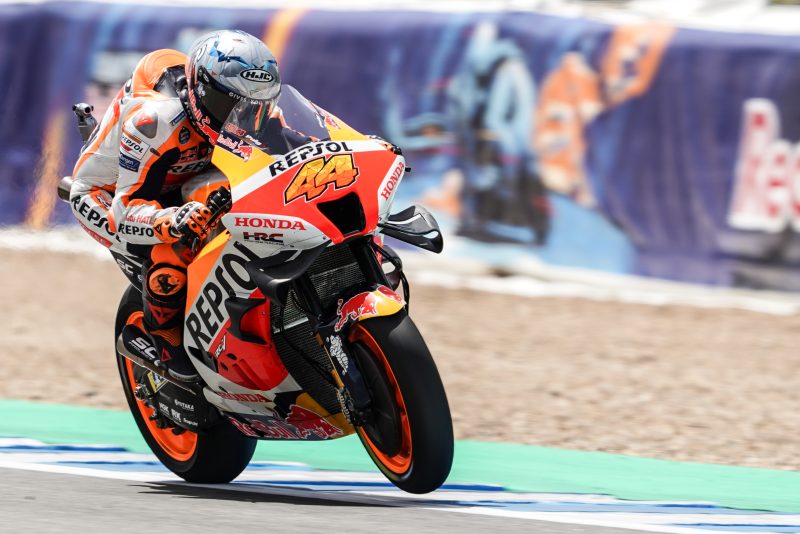 ---
Practice
Round 5
Grande Premio de Portugal
Portugal
Marc Marquez and Pol Espargaro each topped a Free Practice session on the opening day of running in Portugal, the typical sunshine replaced with rain and gusty winds. As forecasts had predicted, rain swept across the Portimao circuit throughout Friday and resulted in both practice sessions being wet. The Repsol… read more.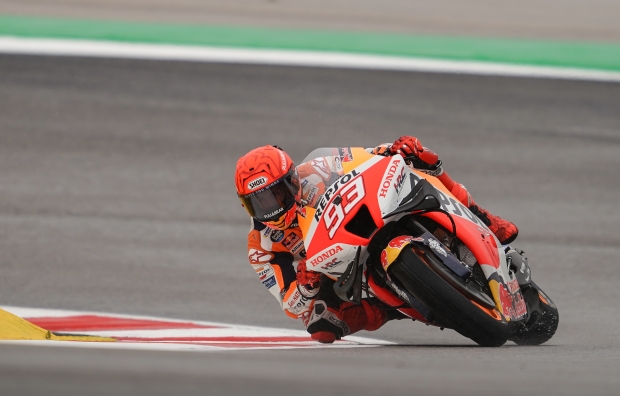 ---
Practice
Round 4
Grand Prix of the Americas
Americas
Marc Marquez put together a steady Friday in Austin as he returned to competition, ending the day sixth overall as illness holds back resilient Pol Espargaro. Some six months after their last visit, the MotoGP World Championship grid was back in action around the 5.5-kilometre-long Circuit of the Americas as… read more.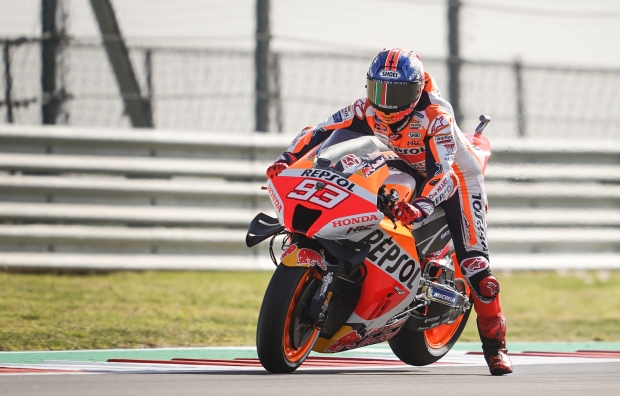 ---
Practice
Round 2
Grand Prix of Indonesia
Mandalika
A strong morning in mixed conditions for Pol Espargaro and Marc Marquez opened the Mandalika weekend before blazing afternoon temperatures and incredibly tight times presented a new challenge, small issues ultimately hiding the true speed of both riders. The long-awaited return of MotoGP to Indonesia finally got underway on Friday,… read more.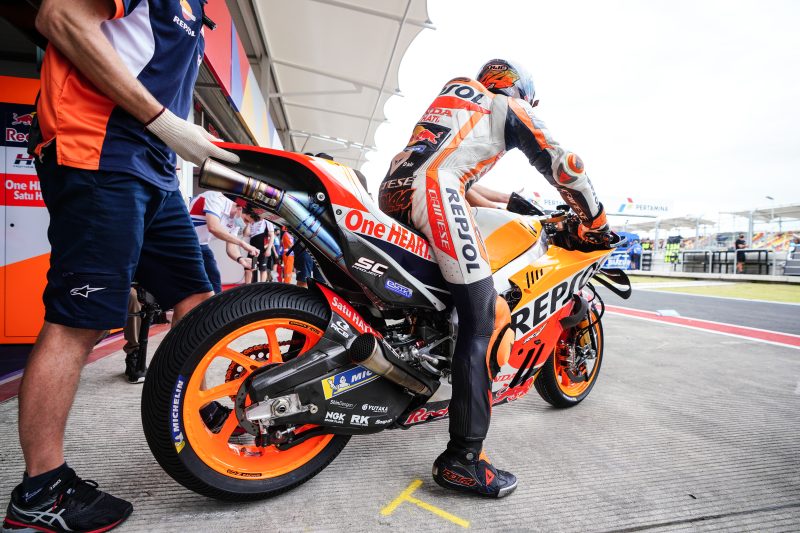 ---
Practice
Round 1
Grand Prix of Qatar
Qatar
Marc Marquez opens the year with a solid second place, less than a tenth from the top as Pol Espargaro posts steady improvements and quick times across Friday. The 2022 MotoGP World Championship season officially got underway in Qatar, the Repsol Honda Team eagerly returning to the racetrack after the… read more.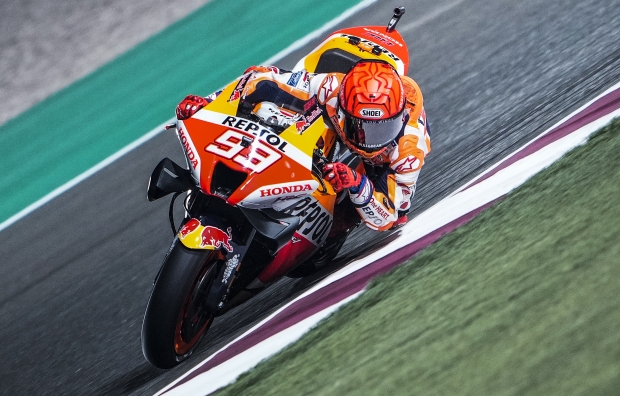 ---