Welcome to Repsol Honda Team – MotoGP
Practice
Round 16
Australian Grand Prix
Australia
Recently crowned 2014 Champion Marc Marquez, and his Repsol Honda teammate Dani Pedrosa were back on track today at the Phillip Island circuit in Australia, with Repsol Honda's 2011 World Champion Casey Stoner watching on with his family from inside the garage. Sunny blue skies welcomed the riders but temperatures… read more.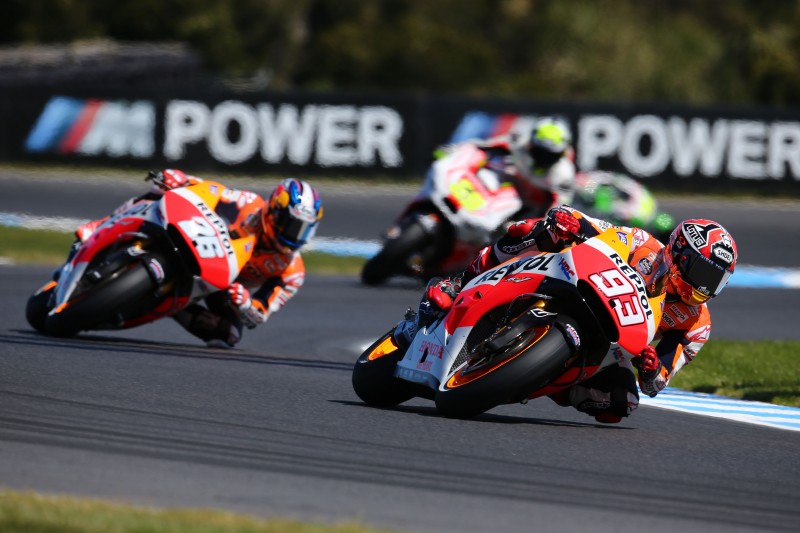 ---
Preview
Round 16
Australian Grand Prix
Australia
Fresh from clinching the Rider's Championship at Motegi – Honda's home circuit – the Repsol Honda Team are en route to Australia for Round 16 of the World Championship. This past weekend in Japan Marc Marquez successfully defended his 2013 title and was crowned back-to-back World Champion, and now all… read more.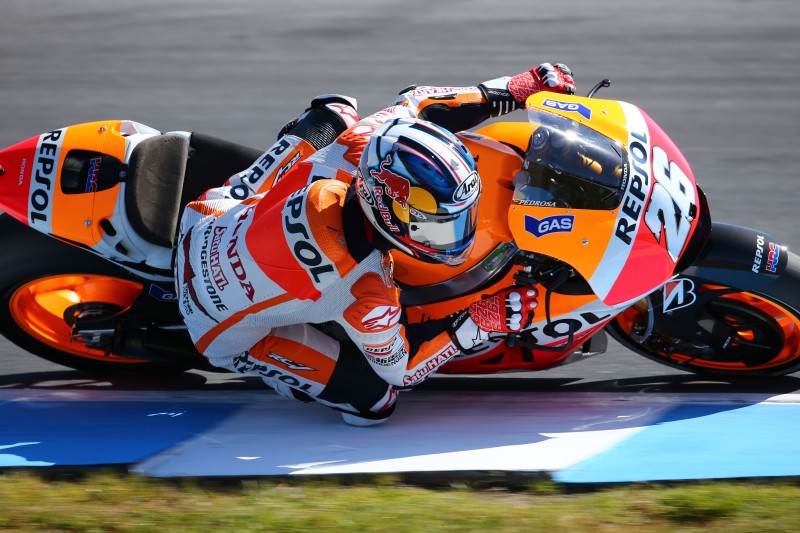 ---
On Sunday, Repsol Honda's Marc Marquez won his second MotoGP World Championship, just reward for a season that began brilliantly and despite mistakes in the Misano and Aragon, he was able to clinch the title with three rounds still remaining. Is winning a World Championship more difficult than taking 10… read more.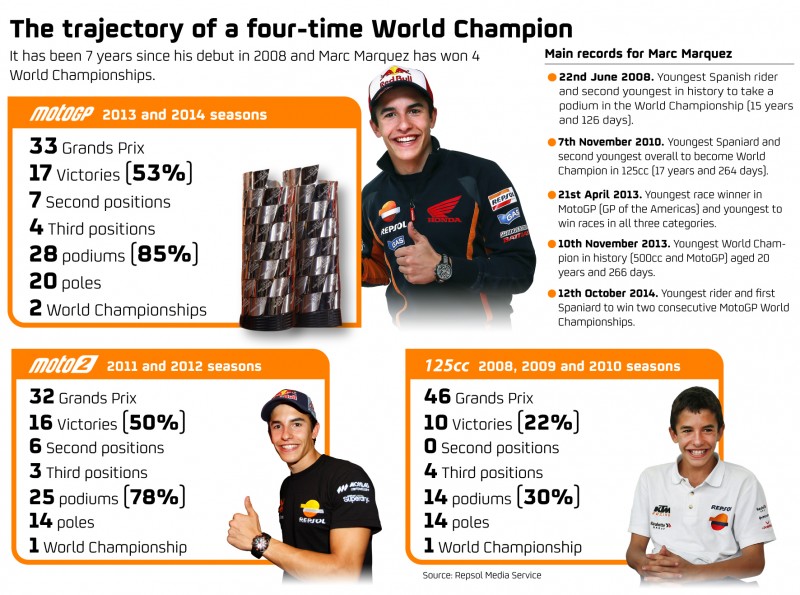 ---
It's been another record breaking season for Repsol Honda sensation, Marc Marquez. The young Spaniard has now won his first two MotoGP campaigns with back-to-back Championships and is rewriting the history books on his way. Already having broken many milestones in his maiden year in 2013, this season has been… read more.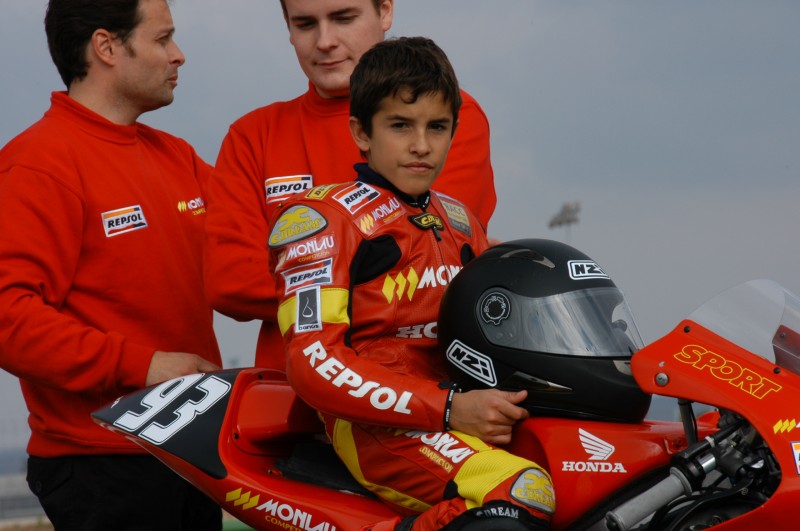 ---
Race
Round 15
AirAsia Grand Prix of Japan
Japan
Repsol Honda's Marc Marquez has clinched his second consecutive Championship on Honda's home soil, becoming the first Honda rider to clinch a World title – in any class – at the Motegi circuit, with his well earned second place finish. Teammate Dani Pedrosa fought to the end and finished just… read more.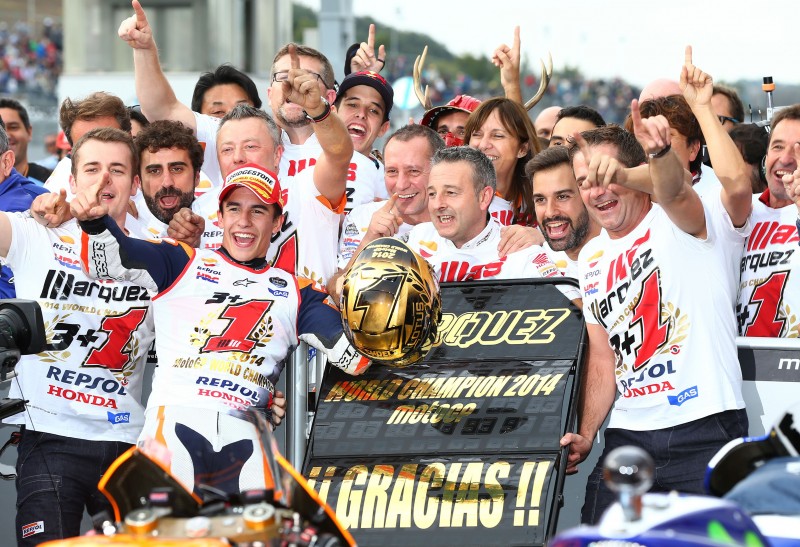 ---
Qualifying
Round 15
AirAsia Grand Prix of Japan
Japan
It was a toughly fought battle for pole position in Motegi, with several riders vying for the top spot and ten riders within six seconds of each other. Repsol Honda's Dani Pedrosa and Marc Marquez at times both led the session but on his final lap, in the penultimate corner,… read more.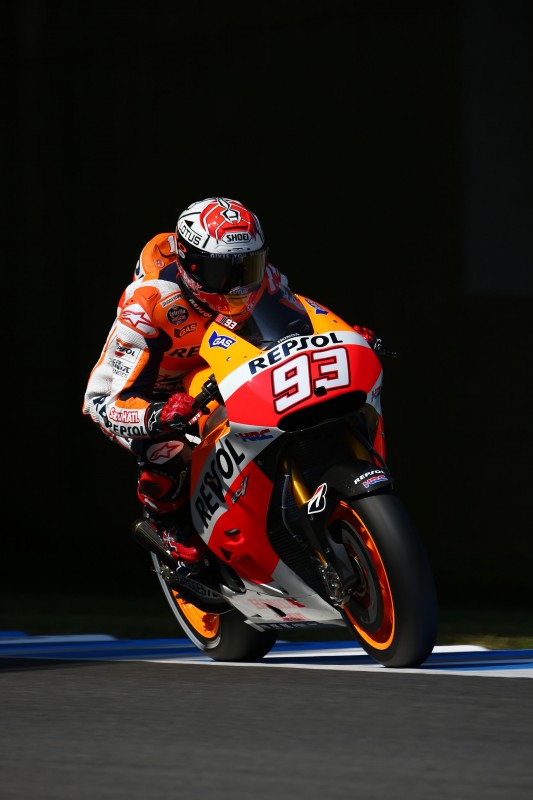 ---
Practice
Round 15
AirAsia Grand Prix of Japan
Japan
The Grand Prix of Japan got underway today where Repsol Honda's Marc Marquez will have his first opportunity to clinch the 2014 title. With limited track time due to treacherous conditions in 2013, neither Marc or teammate Dani Pedrosa wasted any time taking to the track this morning to rediscover… read more.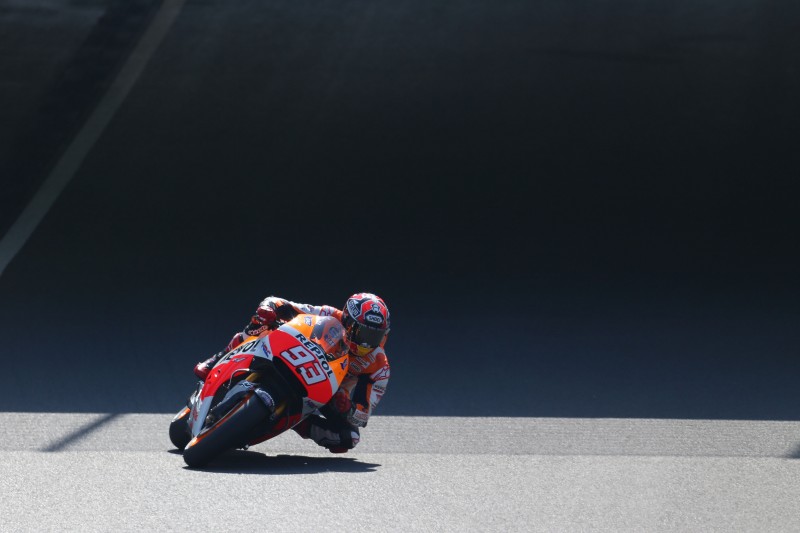 ---