Welcome to Repsol Honda Team – MotoGP
It is now confirmed that Repsol Honda's Marc Marquez, who broke his fibula last Wednesday in a training accident, will not be fit enough to test before the first race of 2014. After a check-up today with Dr. Mir in Barcelona, it was advised that Marc takes this opportunity to… read more.
---
Testing
Sepang Test 2
Malaysia
It was a slow start on the first day of the second Malaysian test. The riders gradually took to the track, which was slippery from car racing over the weekend, and as the surface improved so did the times. Dani, who suffered from some jet-lag, sat out for the majority… read more.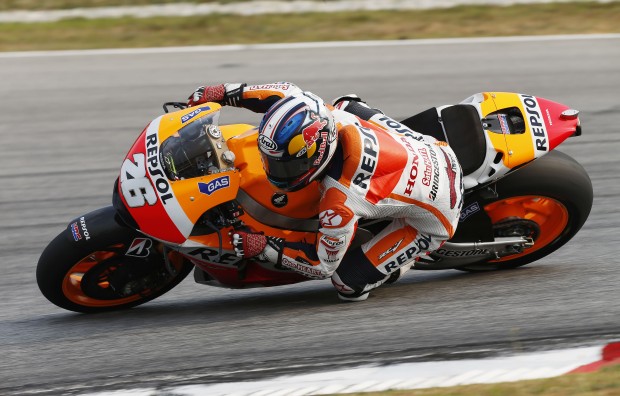 ---
MotoGP World Champion, Marc Marquez, has broken his fibula during a dirt-track training session in Lleida, west of Barcelona, yesterday afternoon. Marc was immediately taken to the Universitario Quirón Dexeus Hospital where Dr. Xavier Mir treated the spiral fracture of the distal third of his right fibula. After carrying out… read more.
---
Campus Repsol, Madrid, today hosted the 20th anniversary celebration of the collaboration between Repsol and Honda in the Motorcycle World Championship's premier class. Over the past 20 years, this Alliance has celebrated 10 World titles, 124 race wins and 338 podiums in 500cc and MotoGP. The longest running partnership between… read more.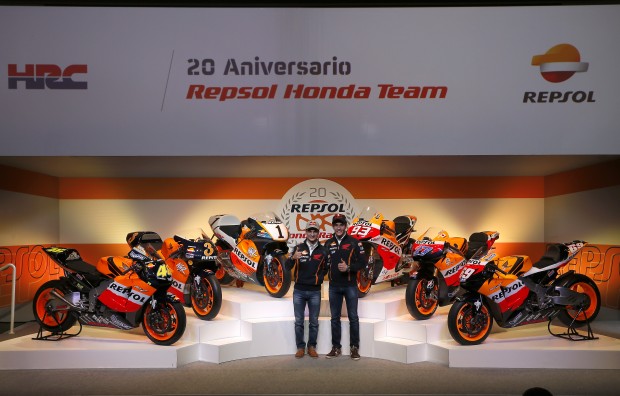 ---
Testing
Sepang Testing 2014
Malaysia
The first test of 2014 has concluded with the World Champion, Repsol Honda's Marc Marquez, remaining the quickest man on track throughout the three days. Today – the final day of the three-day test – Marc broke the Sepang lap record with a time of 1'59.533 (beating Casey Stoner's time… read more.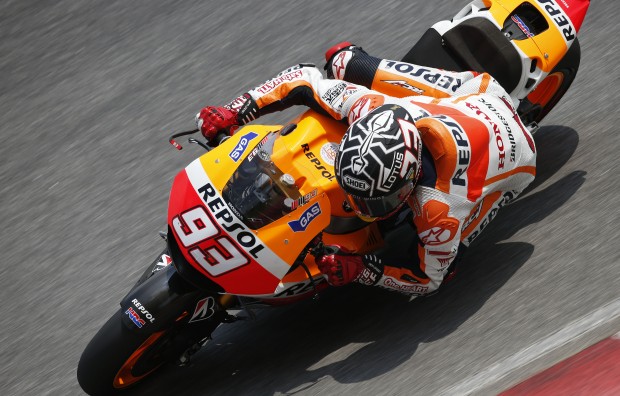 ---
Testing
Sepang Testing 2014
Malaysia
Marc Marquez was once again the fastest man on track today in Sepang and the only rider to record a sub-two minute lap time with 1'59.926 on lap 38 of 65. Teammate Dani Pedrosa finished the day in second place with a time of 2'00.336 on lap 12 of 62.… read more.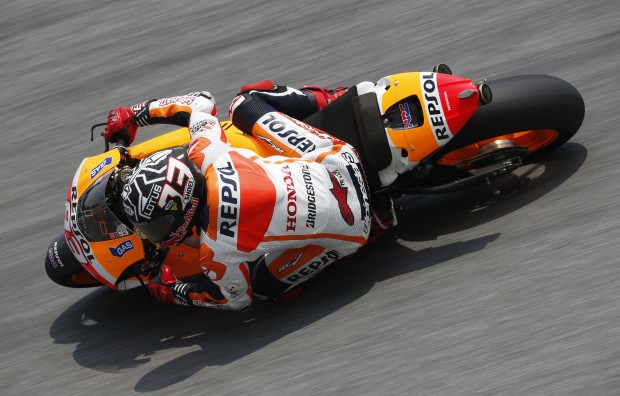 ---
Testing
Sepang Testing 2014
Malaysia
The 2014 season has finally arrived with the test ban over and bikes returning on track at the Sepang International Circuit in Malaysia. Repsol Honda riders Marc Marquez and Dani Pedrosa both spent time on the 2013 RC213V machine, to regain the feeling after the Winter break, before climbing aboard… read more.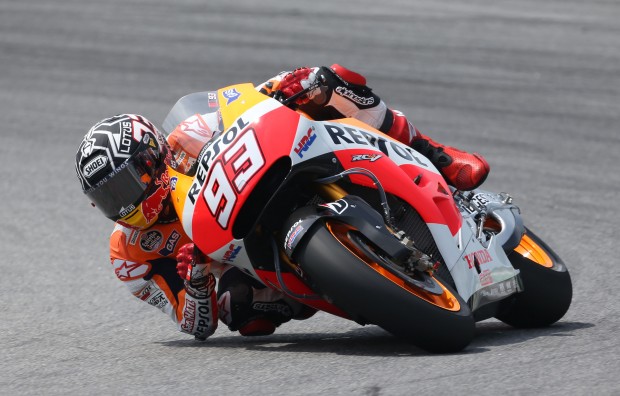 ---