Welcome to Repsol Honda Team – MotoGP
Preview
Round 9
Motorrad Grand Prix Deutschland
Germany
This year's Motorrad Grand Prix Deutschland marks the midway point of one of the closest seasons ever, with Marc Marquez, fresh from a podium finish in Assen three days ago, lying fourth in the Championship standings, just 11 points off the lead, and teammate Dani Pedrosa in fifth at -28.… read more.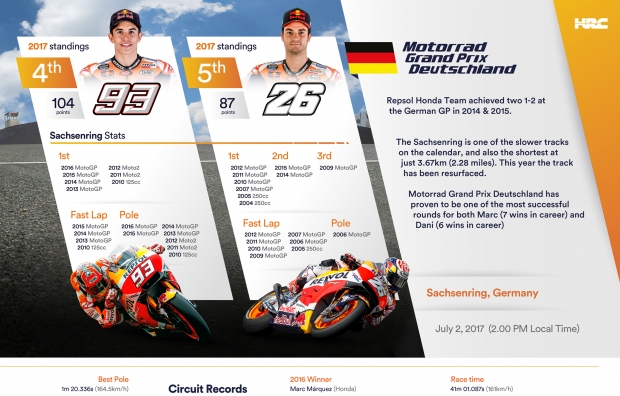 ---
Race
Round 8
TT Assen
Assen
Marc Marquez took a crucial third place at TT Assen that, along with Viñales's DNF today, reduced his gap from the top of an incredibly close Championship classification to just 11 points, despite currently being in fourth place behind Dovizioso, Viñales and Rossi. Changing weather played a tricky role again… read more.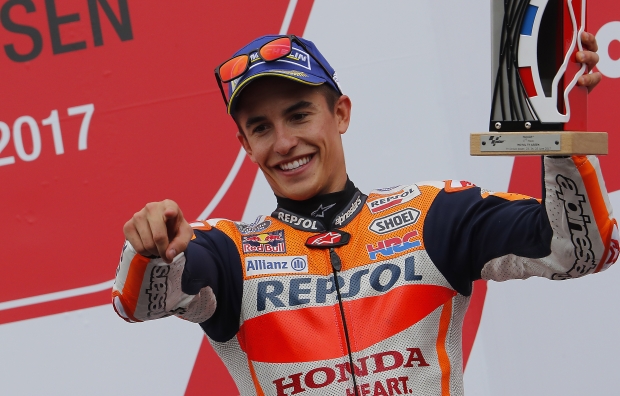 ---
Qualifying
Round 8
TT Assen
Assen
Qualifying day at the Dutch TT dawned wet as expected, with all of the day's sessions affected by rain to greater or lesser extents. Marc Marquez set the third fastest time in FP3 on a wet track and the seventh fastest in FP4 in mixed conditions before attaining a very… read more.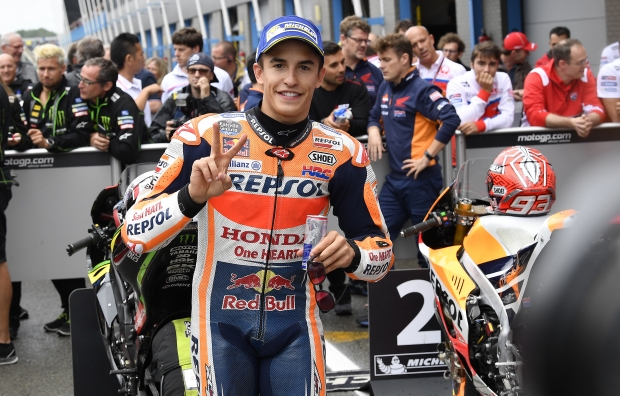 ---
Practice
Round 8
TT Assen
Assen
Marc Marquez and Dani Pedrosa set the third- and 10th-fastest lap times during the cloudy yet almost totally dry opening day of the Dutch TT. With weather forecasts showing a high chance of rain for tomorrow, Marc and Dani tried several Michelin tyres and worked on their bike setup before… read more.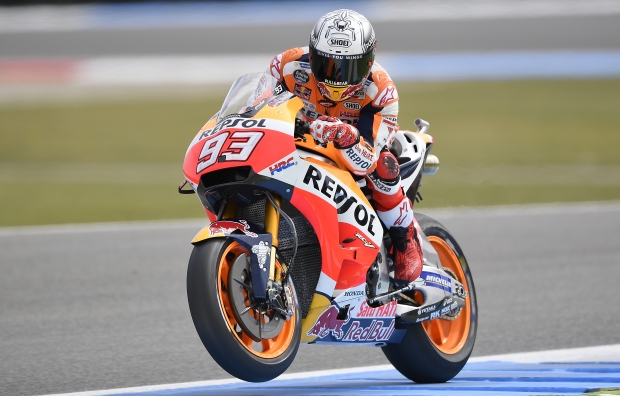 ---
Preview
Round 8
TT Assen
Assen
The Repsol Honda Team is ready to return to action for two back-to-back races, the TT Assen on 25 June and the German GP on 2 July, which will be followed by a four-week summer break. Approaching the TT Assen, the World Championship standings see Marc Marquez and Dani Pedrosa in… read more.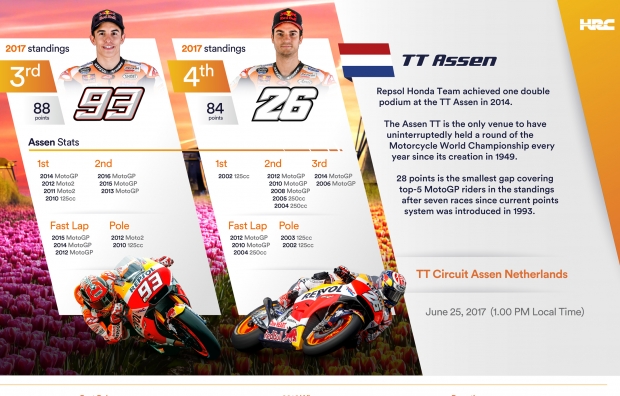 ---
Testing
Catalunya Test
Catalunya
Following yesterday's double podium, Repsol Honda's Marc Marquez and Dani Pedrosa were back on track for a one-day post-race test. On another sunny and very hot day, Marc and Dani worked on setup, electronics and Michelin tyres. Marc was fastest for the day with his lap of 1'44.071 on lap… read more.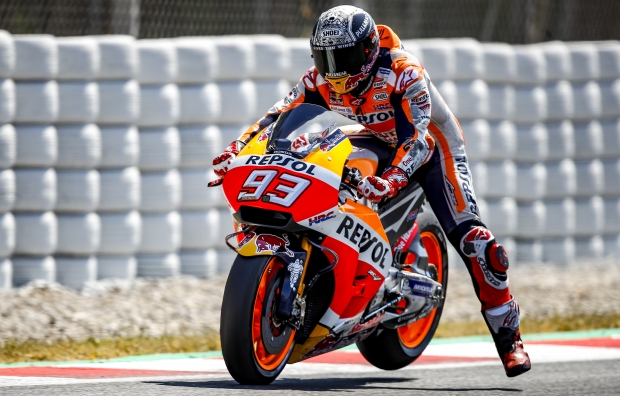 ---
Race
Round 7
Gran Premi de Catalunya
Catalunya
Marc Marquez and Dani Pedrosa scored the Repsol Honda Team's third double-podium finish this season by finishing in second and third position, respectively, in scorching-hot conditions in Catalunya. It was a very positive result that allowed Marc and Dani to move up in the Championship standings to third and fourth,… read more.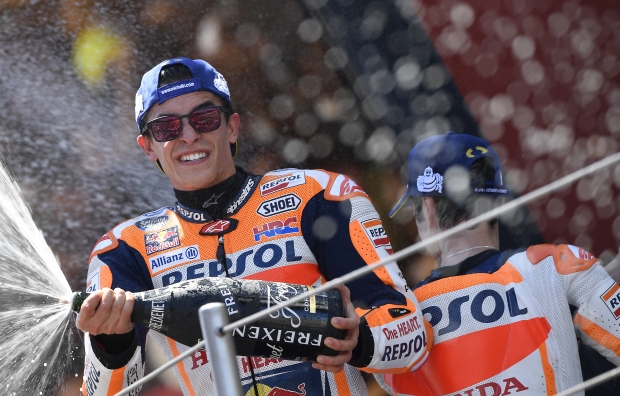 ---