Welcome to Repsol Honda Team – MotoGP
Testing
Sepang Test 2
Malaysia
The second official test in Malaysia has concluded with World Champion Marc Marquez fastest after three days, and teammate Dani Pedrosa in 7th. The riders wasted no time in taking to the Sepang track this morning at 10am and the customary time attack ensued whilst track conditions and ambient temperatures… read more.
---
Testing
Sepang Test 2
Malaysia
Day two of the second Sepang test has concluded with Repsol Honda's Marc Marquez back at the top of the time sheets with teammate Dani Pedrosa finishing the day in 5th. After a difficult first day, where he was unable to work properly due to an issue with the brakes,… read more.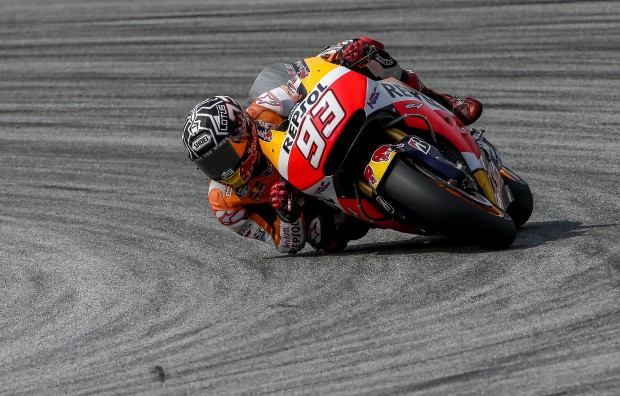 ---
Testing
Sepang Test 2
Malaysia
The second Sepang test has begun in Malaysia with the return of the customary thunderstorm at 16h00. All riders took to the track early this morning to get to work on their individual test schedules before taking a break at lunchtime as track temperatures reached 59ºC. Dani Pedrosa spent this… read more.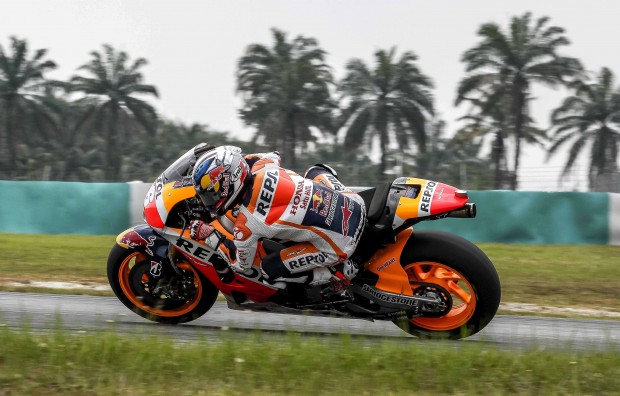 ---
Last week saw the first test of 2015 take place in Malaysia, with the Repsol Honda duo of Marc Marquez and Dani Pedrosa finishing the final day on the top of the time sheets. This first test also celebrated the first time the riders had their new 2015 race suits… read more.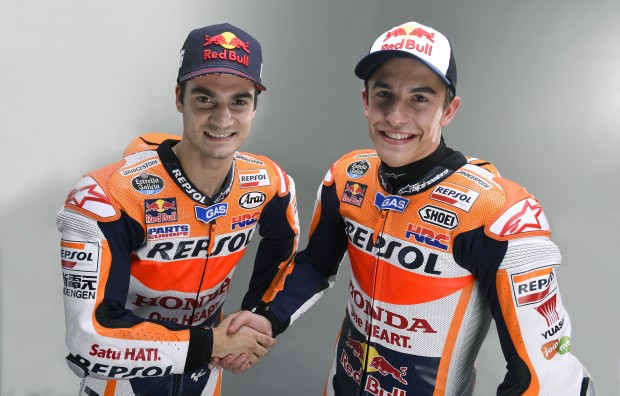 ---
After the first test in Malaysia, the Repsol Honda Team rider makes a very positive analysis of the three working days that marked the return from the winter break. Second by only one tenth of a second to his teammate at the test, Dani Pedrosa returned to action in top… read more.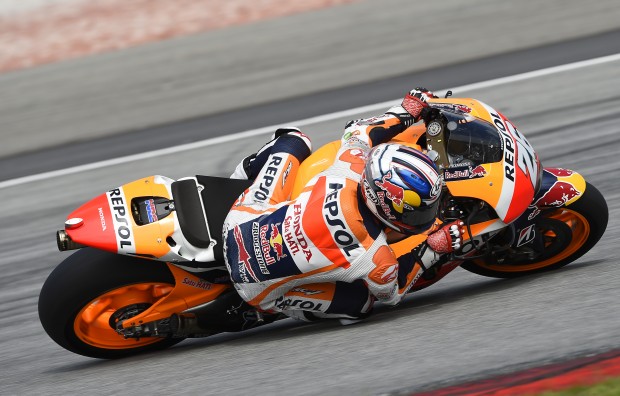 ---
Marc Marquez has begun the 2015 preseason in excellent form, preparing to defend his MotoGP title for the second consecutive year. After three days of intense work, the Repsol Honda rider concluded the final day with the fastest lap ever set at the Sepang circuit in Malaysia. The Spaniard once… read more.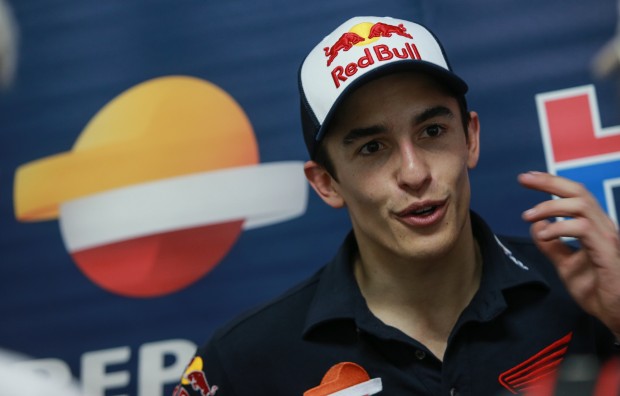 ---
Testing
Sepang Test 1
Malaysia
Repsol Honda's Marc Marquez and Dani Pedrosa have finished the first three-day test of 2015 on top of the time sheets, with both riders over half a second faster than their closest rival. This morning during the cooler temperatures, 2014 World Champion Marc recorded the fastest ever time on two… read more.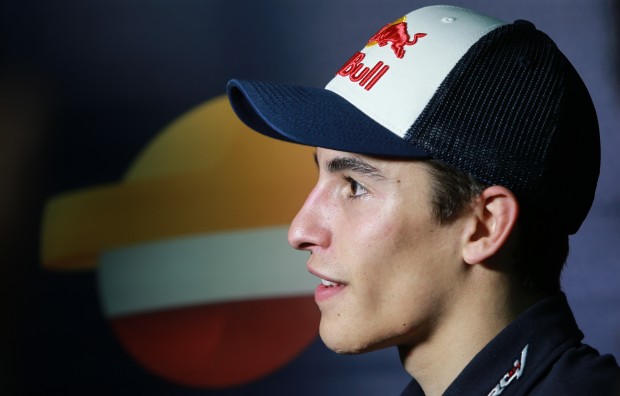 ---