Welcome to Repsol Honda Team – MotoGP
Testing
Phillip Island Official Test
Australia
The second official three-day pre-season test proved to be very productive for Marc Marquez, who today celebrated his 24th birthday, and for teammate Dani Pedrosa. Both riders were able to keep a very strong pace throughout the day and concluded the test in second and third positions, respectively, in the… read more.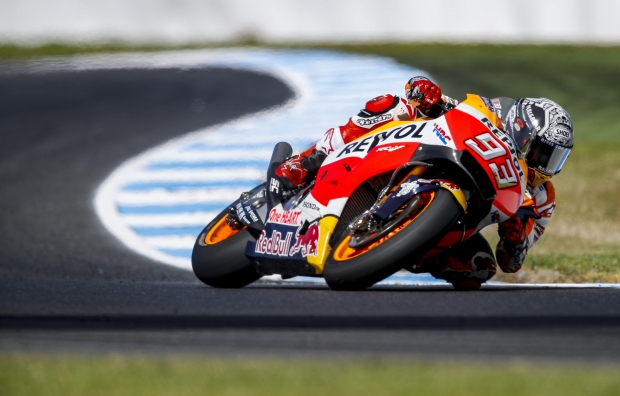 ---
Testing
Phillip Island Official Test
Australia
Marc Marquez completed an active second day of testing at Phillip Island, finishing second with a time of 1'29.309" recorded on lap 20 of 107 (more than any other rider). On a day again marked by fine weather conditions (air 20° C, track 40° C), the reigning MotoGP World Champion… read more.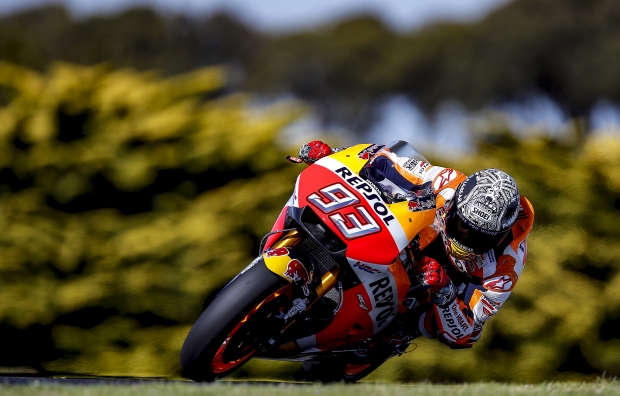 ---
Testing
Phillip Island Official Test
Australia
The first day of the Australian test has concluded with Repsol Honda's Marc Marquez leading the field, his fastest lap of 1'29.497" just three-thousands of a second off the 2016 best race lap (1'29.494"). Teammate Dani Pedrosa kept a fast pace throughout the session and finished the day in seventh… read more.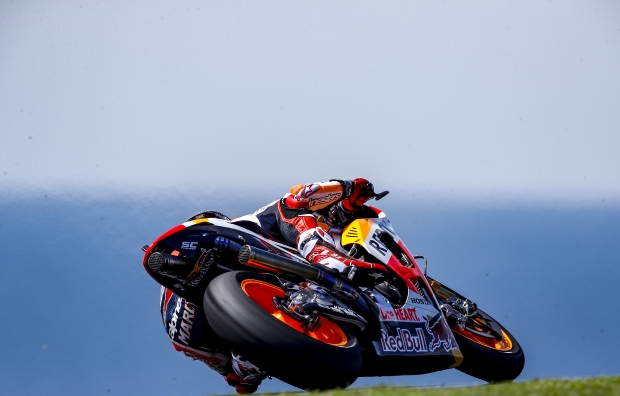 ---
The Repsol Honda Team 2017 photo shooting Making of with Marc Marquez and Dani Pedrosa
---
VIDEO: 2017 Repsol Honda Presentation Jakarta (Indonesia) February 3rd You can download the video by clicking here and ensuring you are logged in:
---
Jakarta (Indonesia), 3 February 2017 – Marc Marquez and Dani Pedrosa today unveiled the 2017 Repsol Honda Team racing effort to the Indonesian and International media in the beautiful compound at the Jakarta International Expo (JIExpo), located in the centre of the Indonesian capital. Having spent yesterday enjoying the warm… read more.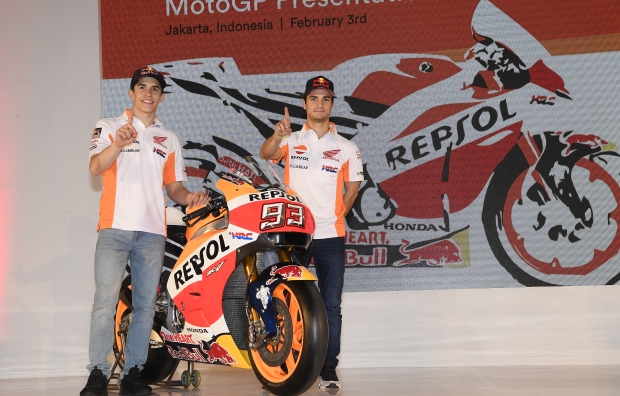 ---
Karawang (Indonesia) —The 2016 MotoGP World Champion, Marc Marquez, and teammate Dani Pedrosa, together with HRC Director – General Manager Race Operations Management Division Tetsuhiro Kuwata and Team Principal Livio Suppo, visited the PT Astra Honda Motor (AHM) factory and two Honda dealers to greet and show their appreciation to… read more.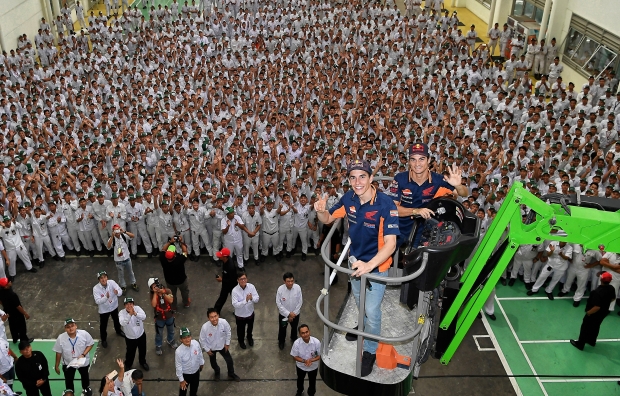 ---